See writers who are published in this journal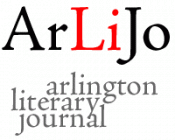 Genres Published:
Poetry, Fiction, Creative Nonfiction, Translation
Accepts Unsolicited Submissions:
Accepts Simultaneous Submissions:
Editorial Focus
The intent of ArLiJo is to feature a variety of authors/poets/artists from around the globe whose work provokes readers to contemplate issues, etc. ArLiJo features poetry, fiction, nonfiction, and artwork. 
Tips From the Editor
Reading period: March 15-April 15, 2023, submit work via our portal (during open season) at: https://www.givalpress.submittable.com for ArLiJo, and include a short bio, for stories add a short description, with your full name, address, telephone number, and email address. During the non-reading period, query the editor: givalpress@yahoo.com, with ArLiJo in the Subject Line.
Last updated: Sep 20, 2022