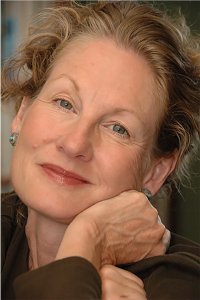 31425 N James Madison Hwy
New Canton,
VA
23123
Publications & Prizes
Books:
,
a daughter's aubade/ sailing out from Sognefjord
(Middle Creek Publishing and Audio, 2019)
,
Eat the Marrow
(erbacce-press, 2019)
,
Beast
(National Federation of State Poetry Societies, 2015)
Chapbooks:
Magnalia
(Eyewear Publishing, 2018)
,
Prizes won:
Mara Adamitz Scrupe is a poet and visual artist; she is the author of six published and forthcoming  poetry collections, BEAST, (winner, 2014 Stevens Manuscript Prize NFSPS Press, 2014), Sky Pilot (Finishing Line Press Chapbook Competition, 2012), Magnalia, (2018 Eyewear Press Chapbook Competition), A Daughter's Aubade/ sailing out from Sognefjord (winner, Fledge Poetry Competition, Middle Creek Press, 2019), In the Bare Bones House of Was (Brighthorse Press Poetry Book Prize winner, 2019) and Eat the Marrow (Erbacce Press, Erbacce Prize in Poetry 2019). She is also the winner of the 2019 Canterbury International Arts Festival (UK) Kent Prize/ Poet of the Year as well as the 2018 Grindstone Literary International Poetry Competition. Her poems have appeared in The London Magazine, Mid America Review, Maine Review, Comstock Review, Off the Coast, Narrative Magazine, The Cincinnati Review, Bare Fiction, Matador Review, Ruminate, Crosswinds Review, Crab Creek Review and Sentinel Quarterly Literary Review (UK), among others. She has won or been shortlisted for numerous literary awards including Fish Poetry Prize, BigCi Environmental Writing Fellowship (Australia), Aesthetica Creative Writing Award (UK), Erbacce Poetry Prize, The Plough Poetry Prize, Ron Pretty Poetry Prize (Australia), Periplum Book Award (Plymouth University, UK), Sentinel Quarterly Book Award (London), Stiwdio Maelor Poetry Prize (UK), Cornwall Poetry Festival Competition (UK), University of Canberra Vice-Chancellor's Poetry Award (Australia), and the National Poetry Society Competition (UK).
Last update: May 24, 2023