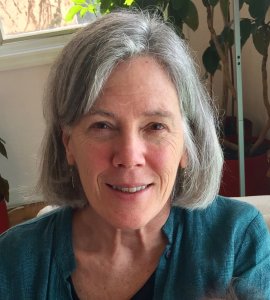 Publications & Prizes
Anthologies:
,
,
,
,
Strange Attraction: A ZYZZYVA Anthology
(University of Nevada Press, 1995)
,
Best American Poetry
(Scribner, 1994)
Prizes won:
Beatrice Hawley Award for "The Knot," from Alice James Books.
"Isthmus" won the Jane Kenyon Chapbook Award from Alice James Books.
"Plunge" (Apogee Press, 2012) was a finalist for the Northern California Book Award in Poetry.
Robert H. Winner and Lyric Poetry Awards from the Poetry Society of America.
"Spell" won the First Annual Narrative Magazine Poetry Contest.
Fellowships from the Bread Loaf Writers Conference and the NEA
Last update: Jun 12, 2020