Carolina Ebeid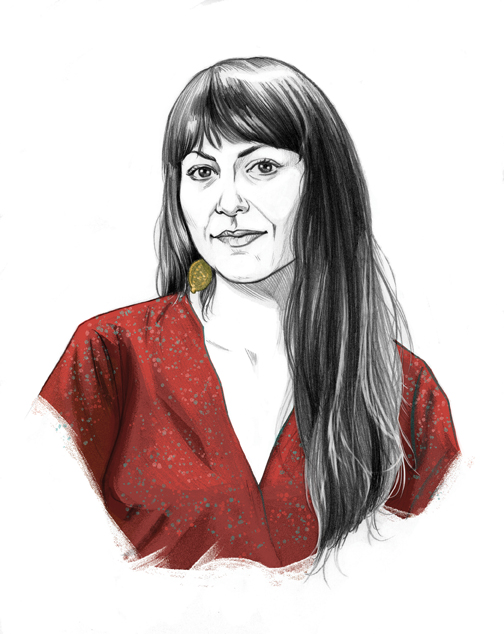 You Ask Me to Talk About the Interior
Noemi Press
"We live in a copy
            of Eden, a copy
that depends on violence."           
—from "Albeit"
How it began: The book isn't defined by a unifying project. Many of its poems did not begin with a particular book in mind. However, when I was placing the poems side by side to see how many pages I had, I noted an orbital pull forming. They were already set in a certain orbit of tone, subject matter, and high-lyric style. Identifying this motion allowed me to see more clearly which subsequent poems would be accepted into this circle.
Inspiration: For a few years I listened to a musical piece by the Estonian composer Arvo Pärt called Für Alina. It is a composition for the piano, spare and slow. It sounds like little bells being struck. Pärt has said that, when he was making this work, he "had a need to concentrate on each sound so that every blade of grass would be as important as a flower." I have thought the same about poems. Also, the visual vocabulary of certain films has inspired many of these poems, deeply. Movies such as The Spirit of the Beehive, Ratcatcher, In the Mood for Love, and Days of Heaven hold something arcane, a strange quietness. Perhaps they withhold (it's a better word). What has moved me to write after seeing these films is how much they withhold. I am drawn to poems that can dance like that, in a relationship of what is said and what is left unsaid.
Influences: The books of Lucie Brock-Broido, Anne Carson, and Briget Pegeen Kelly have been early and lasting influences. In my PhD work, I've delved into the fragments and letters of Emily Dickinson, the poetry of Raúl Zurita and Cecilia Vicuña, the multimedia art of Caroline Bergvall, as well as the various adaptations of Antigone—which I hope will all be future influences. 
Writer's Block Remedy: Always, the engrossing work of translating poetry from Spanish is a spark. I also turn to looking through old lexicons, field guides no longer in print, medieval bestiaries or glossaries of birds, and early photography. 
Advice: Three things. One: Listen to your innermost self—a self that has been forming aesthetic principles by the books you've read, by your various 
experiences and identities—and try to lower the volume of well-intentioned critiques that stifle your work. Two: If you are fortunate, you will find a trusted reader-editor-confidant-friend, one who will open your work and imagination. Take care to develop that relationship. My primary reader also happens to be my partner, Jeffrey Pethybridge. Three: Try not to send out your manuscript blindly, which can deplete one's inner and outer resources. Rather, choose presses whose author lists exhilarate you, and remember that small presses are in a golden age; they're making vital and sparkling books.
What's next: A long sequence of small poems called "The M Notebooks," M being a character made up of various persons, such as the biblical Saint Miriam (a myrrh-bearer), the Cuban-born artist Ana Mendieta, and Russian writer Nadezhda Mandelstam. The sequence is a convergence, confluence, conflagration of speakers. Also, a couple of essays on the work of Ana Mendieta, as well as research on the literature of sleep, descent, and dream-space.
Age: 40.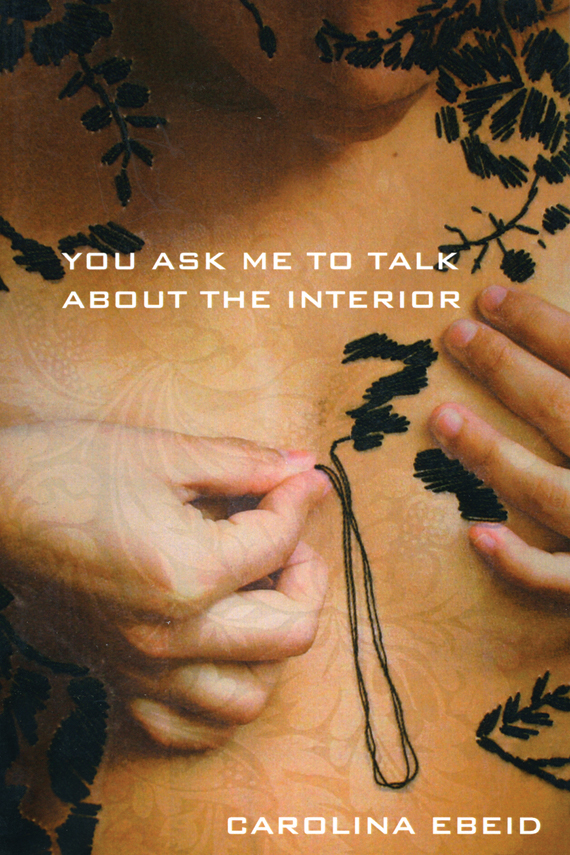 Hometown: West New York, New Jersey.
Residence: Denver.
Job: I teach while I also pursue a PhD in the creative writing program at the University of Denver.
Time spent writing the book: The bulk of the poems were written in Austin during my three MFA years at the Michener Center. 

Time spent finding a home for it: About three years.
In Lieu of Flowers, Palestine the Metaphor from Carolina Ebeid on Vimeo.
Solmaz Sharif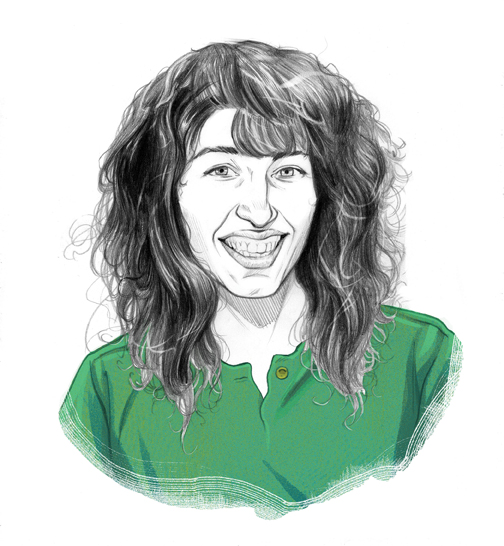 Look
Graywolf Press
"It matters what you call a thing."
—from "Look"
How it began: The wars in Iraq and Afghanistan—namely, how quickly the nation mobilized to invade these countries when just months earlier we were living in the myth of indefinite and obvious peace. That peace, of course, did not exist then, either, but I remember, for example, an Army recruiter visiting my AP Government class in spring 2001 and saying, as part of his pitch to join the Army and see the world, that were we to join the Army, we would not be fighting in any wars, anyway.
Inspiration: Conversations with friends—especially Samira Yamin, Ari Banias, and Brandon Som. The various books and artists they have pressed upon me. The stellar work they put into the world.
Influences: June Jordan, Muriel Rukeyser, Mahmoud Darwish, C. D. Wright, Gwendolyn Brooks, Charles Reznikoff, William Carlos Williams, Adrienne Rich, Leonel Rugama, Walt Whitman, and Claudia Rankine.
Writer's Block Remedy: If the causes are perfectionistic, I pull out the collected poems of a poet I greatly admire and flip through to remind myself how many mediocre poems their oeuvre contains. It is my duty, I remind myself, to write even those mediocre, messy poems. These failures are the ones that create openings in the conversation for subsequent writers and poets to enter—I'm not trying to kill the conversation, after all. I pull out journals—André Gide's, Franz Kafka's, Susan Sontag's—to remind myself how long the process is and how often the sense of failure or impasse hits. I watch a movie.
Advice: Write a book you want to fight for. Fight for it. I am, after all this, though, a little hesitant to keep the conversation on first books or debuts. I am a product of an industry that emphasizes first books—it's where the prizes are, it's what the MFA programs are gearing you up for with your thesis, it's what our conversations with our peers are about, it's what we buy because we want to support our friends. I'm not entirely sure who this "we" is, as someone both inside and outside of it, as someone not wanting to presume you are a similar product, fellow writer. But there is something, something shifting the collective attention (of presses, of journals) to younger poets—an attention that does not exist for a poet's second or fourth book and that doesn't again until I don't know when. A blessing, maybe, that turning away of the gaze—it's likely due to sales. We are not necessarily taught how to be artists, how to commit to artists and attend to their failures, their sustained conversation—a conversation that would undoubtedly challenge and even dismantle said industry. We are taught instead how to publish our first books. Product, not process. I don't have answers about "how to be an artist"; I'm not trying to make it sound like I do. But I do want to have that conversation. What do you want to do as a writer in the world? What do you see the arc of your writing life to be? How is your first book a launch to that arc? To discuss the book itself, the writers themselves—myself included—is a misdirection. Or as Forough Farrokhzad said: "Remember the flight / the bird will die."
What's next: Translations of Forough Farrokhzad. And some secret stuff.
Age: 33.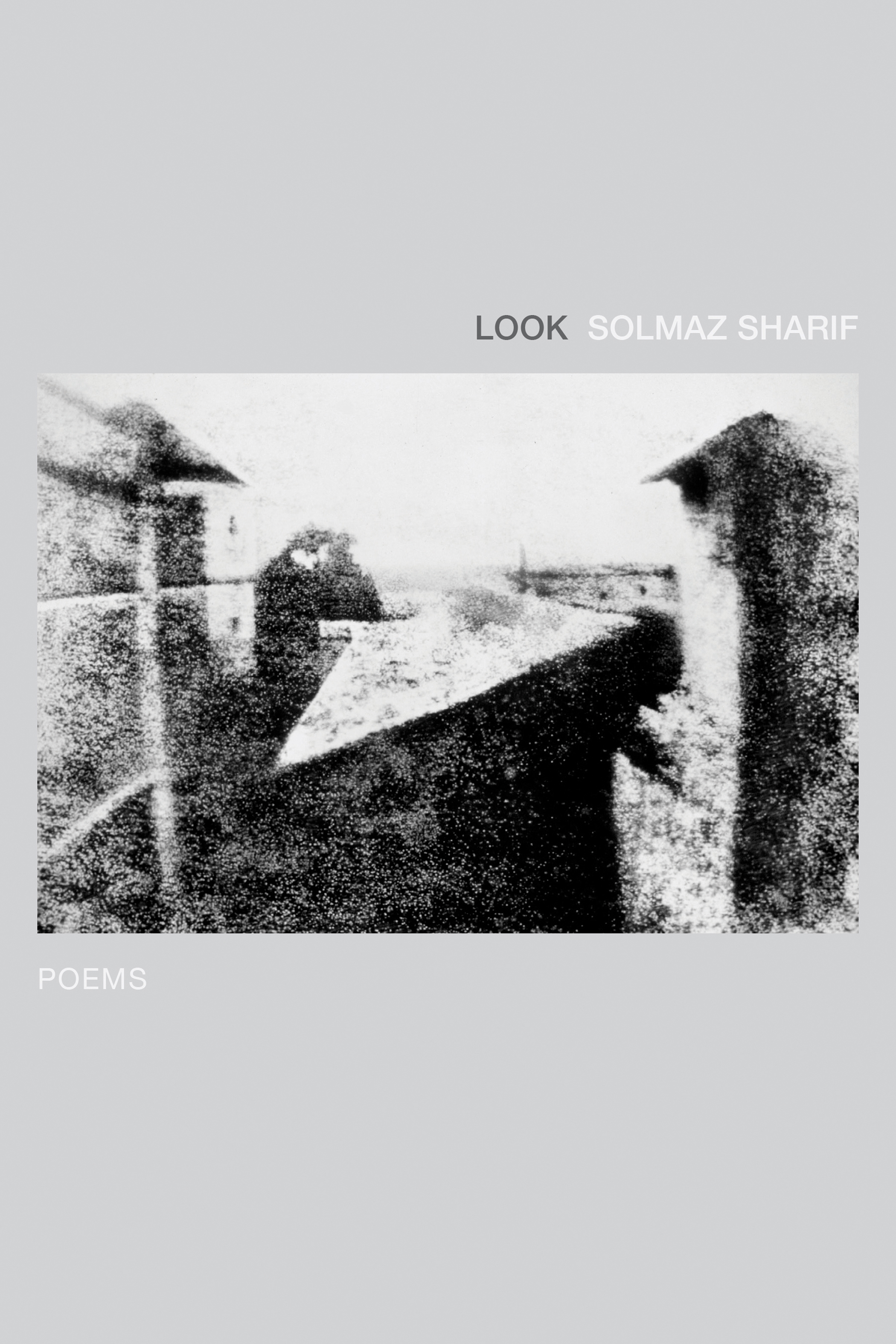 Hometown: I haven't worked out the answer to this question for myself. Los Angeles is probably the closest I will get to a hometown.
Residence: Oakland.
Job: I'm a lecturer in creative writing at Stanford University.
Time spent writing the book: I started working with the Department of Defense's Dictionary of Military and Associated Terms in earnest at the end of 2007. The earliest poems in the book are from 2008. But some of the pieces and images are reworked from 2003, even. By 2012 or 2013 I had pretty much worked out all the conceptual elements and the general frame of the book, though I added and removed poems up until the last deadline. The most freeing realization was that I could ditch poems that had been previously published in journals and that I liked, generally speaking. I could create a book rather than a collection, I mean.
Time spent finding a home for it: I started sending the book out in 2009, which was massively premature, but I don't regret it. I drew up a very short list of dream first-book prizes and vowed to continue sending out yearly until I was disqualified from doing so.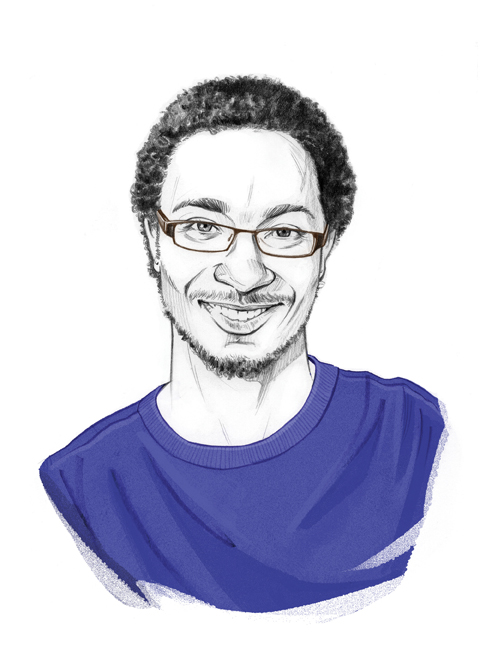 Phillip B. Williams
Thief in the Interior
Alice James Books
"I'm listening to Alice Coltrane to feel Blacker than God"
—from "Eleggua and Eshu Ain't the Same"
How it began: It was fun. I used to write several manuscripts at a time. One year I was working on three books simultaneously. My first attempt at a book was in 2008 ("I Empire," read as "first empire"), the second was in 2009 ("Thief in the Interior," which was not the same book as the one that was eventually published), and the third was in 2010 ("In Vulnerabilities"). Eventually I released a chapbook called Bruised Gospels in 2010, and because I do not want poems in chapbooks to appear in my full-lengths, I was "forced" to restructure the main manuscript, "I Empire," which remained the backbone of my debut. It had many, many names, to my friend Rickey Laurentiis's entertainment. He and I exchanged different versions of our books for years. I distinctly remember two titles he had before Boy With Thorn that I do not think he would mind me sharing. The first was "Mirror God" and the second was "Down Atlantis." If there were any others, I cannot remember. My failed titles were "Grace," "Grace and Empire," "Dancing on an Upturned Bed," "Darling," "Shame No Tongue," "Lie Down," and "Witness." Going through this process with Rickey over the course of four to five years helped push me along. All I knew is that I wanted a book before I turned thirty. My book was published a month before my thirtieth birthday.
Inspiration: The book On Black Men by David Marriott was always on my mind while writing. The work of my peers. The work of those who have become ancestors.
Influences: Essex Hemphill, Jorie Graham, Terrance Hayes, Sonia Sanchez, the racism of Wallace Stevens seems its own kind of artist or shadow of the artist, Jean-Michel Basquiat, Mary Jo Bang, Wangechi Mutu, Nina Simone, Leontyne Price, Björk, John Coltrane, Alice Coltrane, Kerry James Marshall, Federico García Lorca, Lucille Clifton, Henry Dumas, Carl Phillips, Douglas Kearney, J. Michael Martinez, Dawn Lundy Martin, Octavio Paz, Camille T. Dungy, Evie Shockley, Frank Bidart, Alvin Ailey, Judith Jamison, Alonzo King, Clifford Williams, Sweet Honey in the Rock, Sylvia Plath and her fascination with the word nigger, Claudia Rankine, Carolyn Rogers, Thylias Moss, James Baldwin, afropessimism as a theoretical framework, Mahmoud Darwish, Toni Morrison, Meshell Ndegeocello, Suji Kwock Kim, Larry Levis, Sunni Patterson. 
Writer's Block Remedy: I go for months without writing and then write nonstop for about a month or so. An impasse for me is a sign that I simply have nothing to say, and that is fine. I had to learn that it was fine not to write. As far as what keeps me going, I'm still not sure. Something just clicks on and stays on until it runs its course. I frequently add to a Notes document any lines I come up with or words I need to look up. My memory is very poor, so I do not retain what I read. Sometimes, in order to assist with retention, I have to activate the knowledge, meaning implement it into something tangible like a poem. The joy in this is that most things I read are fresh when I return to them. The downside is that it takes me forever to do scholarly work and I'm not the best person to speak with about books or even single poems unless they are in front of me.
Advice: Just write. Study first, then write. We cannot control the reception of our work, but we can decimate our imaginations by trying to write "for the people." Who are these monolithic people? Why think so little of them and call that kindness? Recently, there seems to be this idea that one has to write for someone else or a specific group. So many folks want to be mouthpieces for a community for which they've set low standards reminiscent of the oppressive forces they claim to want to counteract. In that writing, it is assumed what these potential readers will and will not understand. In the same instant that this idea wants to be communal and welcoming, it is also condescending and ostracizing. We have enough low expectations set on us by others, especially if we are persons of color, women, part of genderqueer and LGBT communities, and/or any other marginalized group. Almost every poem I've written my mother has seen. She may or may not understand each one but she has read those poems and encouraged me to keep going. She tells me what she loves and what touches her. So do my nonliterary friends and family members. It's not up to me to assume there are restraints on their ability to understand me. My poems aren't a standardized test that my friends need help cheating on, or that can even be "passed." Though we have limitations, language barriers, literacy barriers, and other factors, we are also complex and capable if allowed to be.
What's next: I'm working on trying to eat right and go to bed on time.
Age: 30.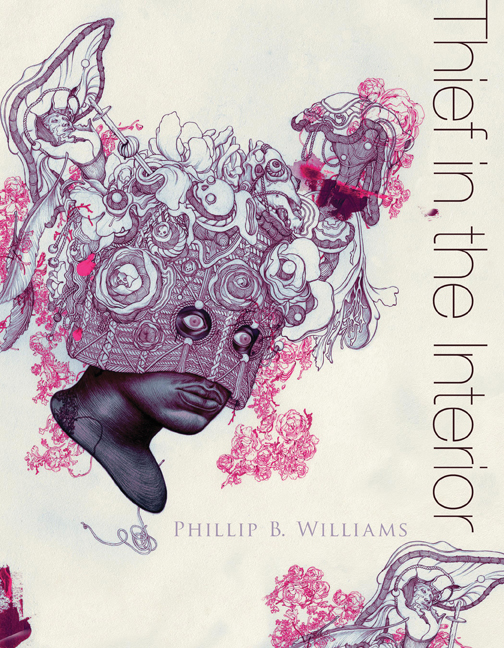 Hometown: Chicago.
Residence: Bennington, Vermont.
Job: I am a visiting professor in English at Bennington College. I try to make some kind of living off my work but not to the point of distraction. Writing does keep me alive, even during those times it does not make money.
Time spent writing the book: The longest poem in the book I started in 2005 and it was a single-page poem. It continued to grow across different iterations of the book until it became a twenty-page poem while I attended Washington University in St. Louis for my MFA. I was convinced to shrink it down to fourteen pages and officially finished it in the spring of 2014, nine years later. Many of the poems I wrote that were originally in the book did not make the final edit. Most of the poems that made it I wrote during my MFA, so about two years.
Time spent finding a home for it: It depends on which version of the book we're talking about. In my naiveté I submitted manuscripts to contests as early as 2009. They were unready projects that I would have regretted if they were published. It only took a few months for what was to become Thief in the Interior to find a publisher. When it started finalizing for prizes and open submissions I knew it would eventually get picked up. 
Eleanor Chai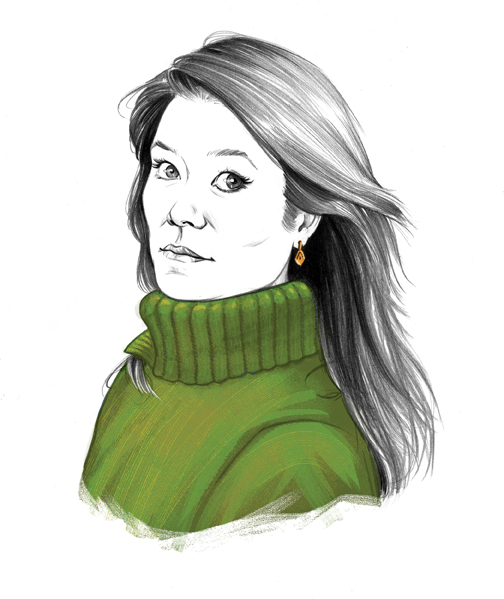 Standing Water
Farrar, Straus and Giroux
"This, I've seen. I see it always. I carry it
in my torso as surely as a Buddhist lives
     in the skin of his own corpse."
—from "Little Girl's Auricle"
How it began: I can't say I was compelled to write a book. I was compelled to write poems. I am not a native speaker of English, but I no longer speak my native language (Korean) for complicated and disorienting reasons. Finding shapes in language that hold for longer than the instant of speaking has always felt crucial to me.
Inspiration: I am happiest when I am completely and obsessively engaged. Nothing absorbs me as thoroughly as trying to get a poem on the page. So I suppose living the life I wish to live is what inspires me.
Influences: I spent years transcribing the complete correspondence between Elizabeth Bishop and Marianne Moore. For a few hours each night for six years I was dropped into their intimate "Dear—." Their devotion to their poems and to poetry continues to move me. Alongside one of her letters, as an afterthought, Bishop wrote: "And did you like the 4 Quartets?" exactly so, with the number 4 and the word Quartets. The "And," the casual usage, the numeral 4—not the word Four written out—thrilled me. It felt spontaneous, in real time (which it was) and I felt a sliver of how it may have been to read the Four Quartets as a newly made thing, without the edifice of criticism bracing it. The Four Quartets constitutes at least one of my Ten Thousand Things. To see it considered before it aged into its full regalia made me feel closer to its nascence, its being made. I've also had the great gift of deep friendship with Frank Bidart. He is one of the finest, most exacting makers I know. His obsessive devotion to the needs of a poem stuns me.  I love T. S. Eliot too much. I love Louise Glück. I love James Baldwin. I love Ezra Pound. I love Clarice Lispector. I love Mark Strand. I love Walt Whitman. I love Frank Bidart. I love Marguerite Duras. I love Winnicott and Freud. I love Bishop. I love Robert Frost. I love Louise Bourgeois. I love Toni Morrison. I love Van Gogh's letters. I LOVE The Tibetan Book of the Dead. I love ethnographies.
Writer's Block Remedy: I turn to silence, or rather, I surrender to it. Silence, and superior voices. And panic.
Advice: I wish I had some useful advice. Mine was a strange path.
What's next: I am working on one new poem. Hopefully I will be able to write it and hopefully more will come. I am also trying to compose, or rather assemble, Mark Strand's oral memoir from tapes we made in Nova Scotia and some of his unpublished writing. I am following the practice and principles he used in making his beautiful, singular collages from paper he himself made. I think of his sentences as his "paper" and I am trying to tear that material and place it on the page into a compelling narrative of his life. It's such fine material; the task is daunting but animating.
Age: 49.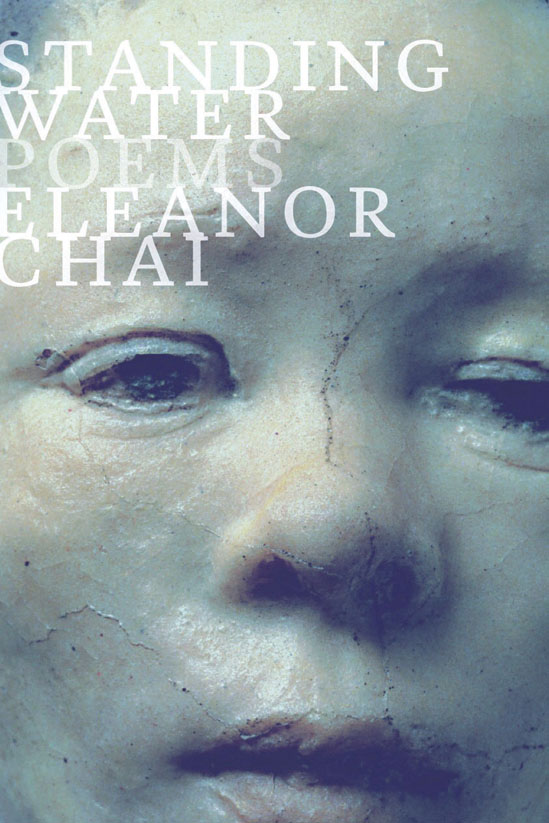 Hometown: My hometown is a complicated question. I was moved around quite a lot as a child. I suppose I would say Seoul, South Korea, though I've not been home in many years.
Residence: New York City.
Job: I started a school in Westport, Connecticut. My daughters are now both in college so I am trying to give myself the time and space to write poems, finish editing the Bishop-Moore letters with the meticulous Saskia Hamilton, and work on Mark Strand's oral memoir. Working at the school demanded all of my energy when I was there.
Time spent writing the book: I have no idea how long it took me to write this book. Decades. I knew that my daughters' time in my everyday care would not last forever. I've always been achingly clear that I had eighteen years to share our days, to participate, even shape what would be our holy, our minute particular (William Blake). I am devoted to the minute particular. Much that I value in life resides there. I did not have a childhood with my mother, so being a mother to my children every day and night seemed a privilege and a miracle.
Time spent finding a home for it: I was very fortunate that Jonathan Galassi, my editor [for the Bishop-Moore letters], liked my poems and took my book.