The debut has a certain allure: an air of freshness, the promise of an exciting, original voice. Here is the new. Here is something you haven't yet heard. And while that certainly might be the case with a poetry debut, it can also be true of a poet's second, fifth, or tenth book—artistic innovation can happen at any stage in a writer's life. What does make a debut uniquely exciting, though, is its sense of beginning—that the arc of a poet's career has just begun, that the ball has just been tossed into the air. For our twelfth annual look at debut poets, we asked ten poets to share the inspirations and processes behind their first collections, and what emerged were stories of beginnings: how a book begins and how a poem begins, certainly, but also how a writer's attraction to poetry begins. "I wanted to know if my sadness could ever be useful," explains Ocean Vuong. "[It's the desire] to get closer to whatever it is that's always just beyond reach or sight," says Justin Boening. "It was fun," says Phillip B. Williams.
The ten poets in this year's feature wrote some of the most compelling debuts published in 2016 and represent a range of styles and backgrounds. From the sparse, demanding elegance of Eleanor Chai's lyrics, to the irreverent, kaleidoscopic roaming of Tommy Pico's book-length poem, to the linguistic opulence and sheer nerve of Safiya Sinclair's work, these ten encompass many of the impulses and registers of contemporary poetry. We asked for their insight on inspiration, publishing, and writing through impasses, and two commonalities—among many—surfaced. One: that inspiration might lie in paying attention to what appears small or insignificant—how Carolina Ebeid will listen to every "little bell" of an Arvo Pärt piano piece for inspiration, how Ari Banias will pursue the feeling elicited by something as minor as the behind-the-knee wrinkles in someone's pants. And two: the advice to not be in a rush to publish. To take one's time and question, as Solmaz Sharif does, what it means to be an artist and not just a person who publishes a book. Or to wait, like Jana Prikryl, for the poem to emerge that helps the others fall into place. These poets' words are a reminder that it's not a race, but a process of fashioning poems that can connect with the world, that can confront the "roots and wide-ranging shadows of words," as Safiya Sinclair puts it, and explore language as we know it.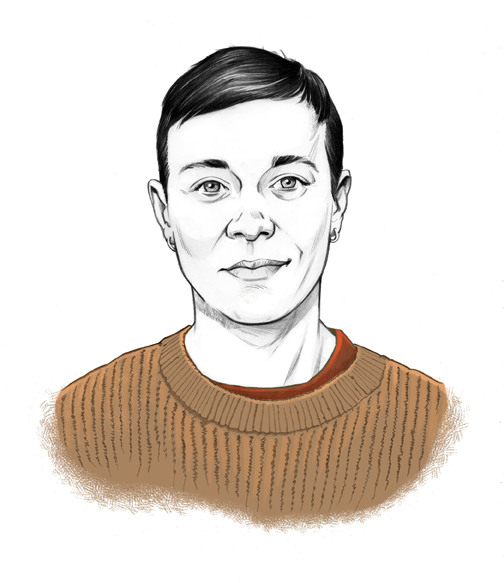 Ari Banias
Anybody
W. W. Norton
"Mostly a name feels like the crappy overhang I huddle under
while rain skims the front of me.
I admit it keeps me visible, the cool compromise
of efficient lighting, the agreement to call this that."
—from "Recognition Is the Misrecognition You Can Bear"
How it began: I wrote Anybody out of the conditions of my life, and out of a will to connect more than divide. I was writing into loneliness and the social, and as a way to be alone with myself while also being and thinking with others. It was a process of concretizing and externalizing those conversations I was having in my head and out loud, with people dead and living, in my life or not, with the culture at large, and with other selves—past, present, future, parallel. As a younger queer writer especially, there were books I needed but couldn't find, either because no one had published them or because they hadn't yet been written. So I was probably writing this book, however unconsciously, to address that self, those selves.
Inspiration: The need to counter alienation and death. Humor, my immediate surroundings, memory. Sometimes just wanting to figure out how I felt about something could be enough. Poems could come from a question, an irritation, or even from a desire to get at my response to an object—like, Why does this tree, that I'm fairly certain doesn't know I exist, evoke deep feeling in me? It's embarrassing! And, What am I bringing to it—I mean all the baggage (cultural, historical, and otherwise) I'm carting around when I look at a tree (or a broken chair, or the behind-the-knee wrinkles in someone's pants in front of me in line, or, really, anything) and find myself thrown off by unexpected feeling. As long as I'm attentive and willing to follow through, past what's easy or comfortable, a poem can start almost anywhere.
In her piece "The Untroubled Mind," the painter Agnes Martin writes, "Nothing that happens in your life makes inspiration / When your eyes are open / You see beauty in anything." I'd add that I think of "beauty" here not in the classical sense but more like meaning, importance. Martin [writes later in] this same piece: "The wiggle of a worm as important as the assassination of a president." They happen in the same world, never entirely independent of one another. And maybe the one I think of as small is in fact enormous. Even if a poem doesn't directly point at these connections, to keep them near, to refuse to forget or evade them—that did and does inspire me.
Influences: More than I could possibly name. Some voices: Nina Simone, Arthur Russell, Odetta, Elizabeth Cotten, and the rembetika singer Roza Eskenazi. Some books: Alice Notley's Mysteries of Small Houses, James Baldwin's essays, George Oppen's Of Being Numerous, Brenda Hillman's Loose Sugar, Lorine Niedecker's Paean to Place, June Jordan's Collected Poems, Joy Ladin's Transmigrations, Gerard Manley Hopkins's "terrible sonnets," Gertrude Stein's Tender Buttons, Hilton Als's The Women, Juliana Spahr's The Transformation, David Wojnarowicz's Close to the Knives, Guy Davenport's translations of Archilochos and Sappho. And Roland Barthes, Elizabeth Bishop, Fred Moten, Frank O'Hara, Yannis Ritsos, Adrienne Rich, Muriel Rukeyser, Walt Whitman, and William Carlos Williams.
Writer's Block Remedy: Conversations with others ignite and recalibrate me, without fail. A few winters ago I came to a sort of crisis point with poetry. I wasn't sure how or why, but poems began to repel me—I couldn't write them, and I could hardly read them. Lineation looked melodramatic and grotesque. I couldn't stomach even a whiff of solemnity. Poems were like giant echo chambers. Not coincidentally, that was my third year in a row living in fairly isolated circumstances away from loved ones, and I was feeling disconnected. I didn't know what else to do so I started writing letter-poems to close friends. Immediately detail, texture, and volition returned to the act of writing. It was like the electricity came on again. Somewhere I'd lost the sense of purpose and direction created by that fundamental exchange of one person speaking to another. A good lesson.
Advice: It seems obnoxious to tell people not to get discouraged by how long it takes to publish a book, because it can be a very long time, and who wouldn't get discouraged? For me publication never seemed a given—only writing did. What I told myself, and still do, is this: Keep working. Follow the shape of your mind's particulars (its rhythms, its oddities) like a bloodhound, and take the poems as far as you possibly can, so that they are utterly yours, so that you're writing in that singular way that singular thing no one but you can write. Each time. As Hopkins (whom I'll take way out of context here) said, "more wreck and less discourse."
What's next: Along with writing new poems, I am translating contemporary poets from the Modern Greek. It's a relief to get outside my own head and work out problems of language and expression through someone else's poems, while still being in music. And I welcome the different sense of responsibility. Finding my way back into Greek, which was my first language, is also its own private homecoming, with all the associated awkwardness and joy of that.
Age: 38.
Hometown: I was born in Los Angeles, and grew up in the suburbs of Chicago.
Residence: Berkeley, California.
Job: I work at Small Press Distribution.
Time spent writing the book: Nine years.
Time spent finding a home for it: I started sending out a mess of consecutively numbered pages I thought was a book nine years ago. The early drafts look very little like what came to be published. It took about four years of sending out versions of what's now the book before it was accepted.
Ocean Vuong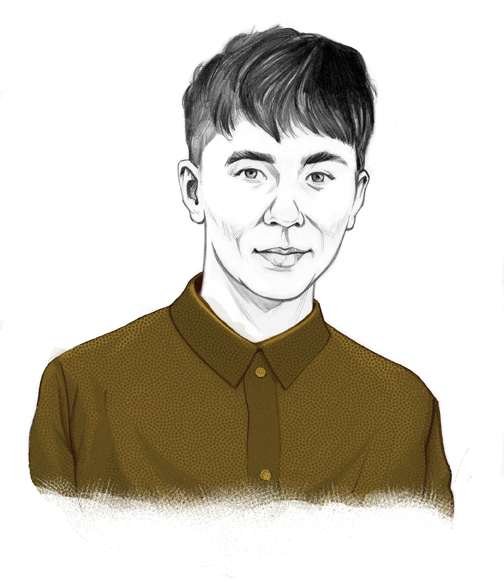 Night Sky With Exit Wounds
Copper Canyon Press
"There is so much
I need to tell you—but I only earned
one life."
—from "Untitled (Blue, Green, and Brown): oil on canvas: Mark Rothko: 1952"

How it began: I wanted to know if my sadness could ever be useful.
Inspiration: Fire escapes. I was walking in New York City one day years ago and saw this big, white fire escape. And I thought to myself, "That's it. That's what a poem should do. Be a place where we can move further toward ourselves, which really means moving further toward our fears." And medical marijuana. And Gushers fruit snacks.
Influences: Li-Young Lee, Federico García Lorca, Frank O'Hara, Yusef Komunyakaa, Arthur Rimbaud, Anne Carson, Emily Dickinson, 
Matsuo Bashō, Gwendolyn Brooks, Garrett Hongo, Amiri Baraka, Troye Sivan, Maxine Hong Kingston, Thomston, Thao Nguyen, Kobayashi Issa, Etta James, Ben Lerner, Luther Vandross, Michel Foucault, Alexander Chee, Little Richard, Virginia Woolf, Roland Barthes, Simone de Beauvoir, Susan Sontag, Maggie Nelson, Mark Rothko, Frank Ocean, Bad Future, Whitney Houston, Patsy Cline, Lyoto Machida, C. D. Wright, Amy Winehouse, Yoko Ono, Al Green, Sinn Sisamouth, Childish Gambino, Ralph Stanley, Max Richter, Nils Frahm, Joel P West, James Blake, and Vince Staples.
Writer's Block Remedy: When I am stuck, I don't like to force out work or words. I just walk away from the desk—sometimes not returning for weeks at a time. I find a quiet place in the day and stop. If I'm at home, I lie down on the carpet. Then I do this thing where I just say thank you to all the things and people who have helped me. Of course, simply saying thank you does not awaken any creative force; it just reminds me that the work I am doing is not validated by quantity, but rather by the connection it builds between the world and myself. When my own work is not coming along, I try to stop and recognize the people doing the same challenging, at times unforgiving, art—and I feel happy. I think it's hard, in our day and age, not to think, It's me against the world, or, I have to do this for my career because everyone else is hammering away and if I stop now, I will fall behind and be forgotten. But that's a toxic and self-defeating gaze. I think we are more productive—even in stillness—when we can recognize one another, when we say to each other, Thank you for doing this with me. Thank you for carrying on when I cannot.
Advice: Hustling can be good—but make sure what you're pushing is gold (to you).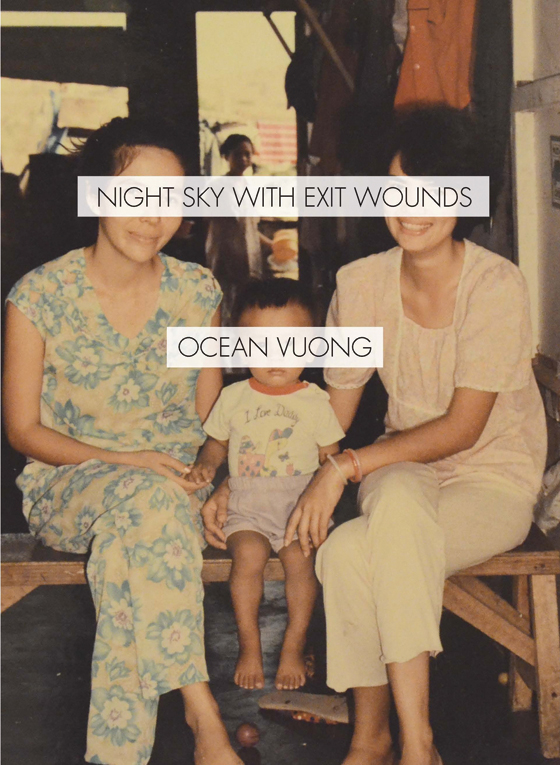 What's next: I'm working on being a better son.
Age: 28.
Hometown: Hartford, Connecticut.
Residence: New York City.
Job: Writer and teacher.
Time spent writing the book: Eight years after believing that I could be a poet. But I think really it took me all of my life.
Time spent finding a home for it: Eight months. I was lucky.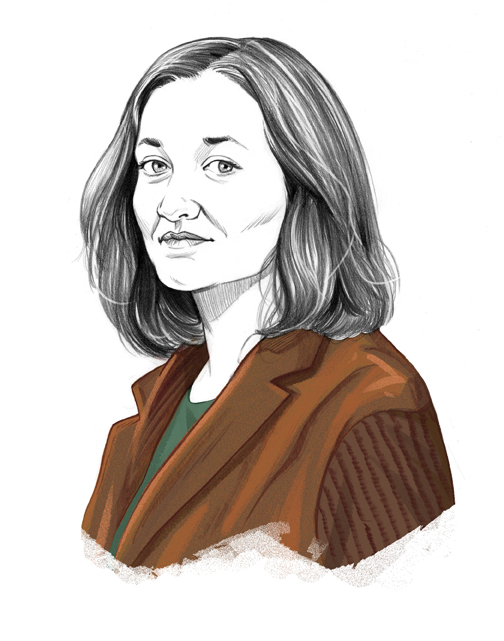 Jana Prikryl
The After Party
Tim Duggan Books
"To all the girls Bernini loved before
I'd say, caveat emptor."
—from "Benvenuto Tisi's Vestal Virgin Claudia Quinta Pulling a Boat with the Statue of Cybele"
How it began: The book started as individual poems written over about a decade. I was finally galvanized into bringing some of them together by the long sequence that forms the second half of the book, "Thirty Thousand Islands." The sequence gave me a new way of thinking about loss and literary history and nature and men and Canada and Europe; as it grew I sensed it was a foil to the more ad hoc poems I had written up till then. So the book emerged from this encounter between different forms of poetry, which seems apt since many of my poems tend to spark from the friction between different voices or points of view.
Inspiration: There are some ekphrastic poems in The After Party—one about a great, overlooked Buster Keaton movie, another about a not very good Renaissance painting. I like taking in all kinds of art—especially paintings, photographs, movies—and thinking about its implications, formal and historical. But I'm also taken with something Frank O'Hara once said: "Sometimes I think that writing a poem is such a moral crisis I get completely sick of the whole situation." What kind of experience or vision or formal experiment can really justify taking up the reader's time? Parts of my book attempt to think about European history and the ways my own ancestors experienced it; what gives me the authority to speak for those individuals? In other words, what kind of poem could do so? I find these sorts of questions inspiring.
Influences: I don't feel qualified to name my own influences—and the writing I revere most seems too distant a beacon to enter into my own stuff—but there are writers I've loved over so many years they feel like family. I'd include Samuel Taylor Coleridge, Charlotte Brontë, John Berryman, Emily Dickinson, T. S. Eliot, Franz Kafka, Virginia Woolf, and Don Marquis.
Writer's Block Remedy: I tend to sit with the impasse, partly because I have a day job and write essays as well (and recently had a baby) so life can throw me off course very easily, and partly because I think impasses are trying to tell me something so it would be imprudent to ignore them. But when I really must go on I get energy from hazelnut gelato; whiskey; the Metropolitan Museum; swimming; dips into Flann O'Brien or Jane Austen or Laurence Sterne; dips into Twitter, which so far is the clearest source of dissent I've found against the fascism that the Republican Party is happily riding into power; dear friends whose work is new and great, and conversely random lines in magazines that irritate me. Getting pissed off is, in the absence of anything else, a reliable stimulant.
Advice: Every voice needs something different so it's unlikely my experience will apply to anyone else. But what's been most valuable to me is time—to let the words stew, and let myself stew, and in fact resist publication for as long as possible. Once you're ready I recommend an Excel spreadsheet. Maybe this is common knowledge but it was a revelation to me: A spreadsheet helps to compartmentalize the painful chore of sending things out and really cleanses it of emotion. You just record rejections and can very clearly see where else something might be sent.
What's next: Mostly diaper changes and tummy times. Occasionally noodling away at things that may or may not make it into a second book.
Age: 41.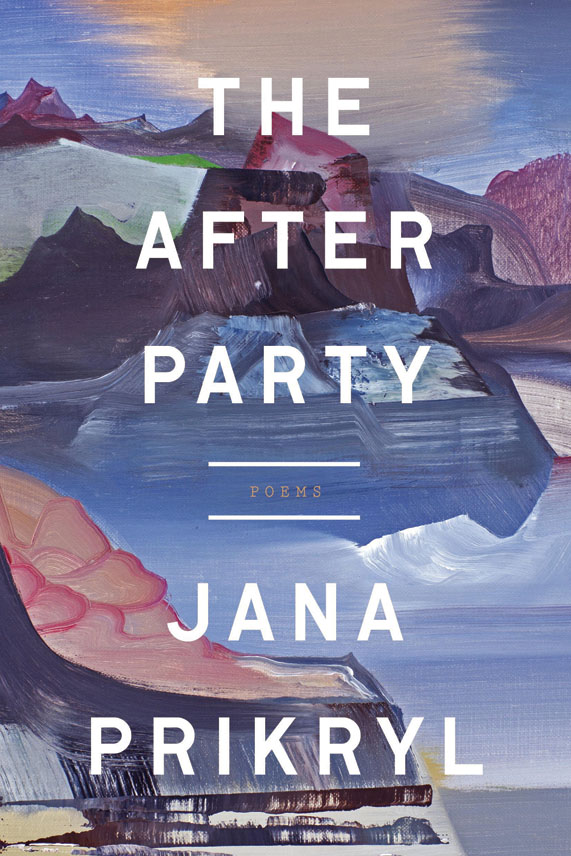 Hometown: My teens were spent in Ancaster, Ontario, which feels hometown-iest to me. I was born in Ostrava (in what was then Czechoslovakia), and when I was five my family fled and lived in an Austrian village for a year. From the age of six I grew up in a few towns in southern Ontario—so it's complicated.
Residence: New York City.
Job: Senior editor at the New York Review of Books.
Time spent writing the book: Too long. But the too-longness varies a lot: One of the poems is around fifteen years old, some started almost a decade ago and had to marinate for years before they were finished, and some were written in half an hour, with minor revision. In general I revise heavily and take long gaps between glances at poems, so I can hear them afresh when I return. 
Time spent finding a home for it: I spent a decade avoiding gathering my poems into a manuscript—it felt somehow presumptuous. About a year after I started bringing the poems together, Tim Duggan read my work in the London Review of Books and the New Yorker and got in touch, asking if I had a manuscript. I took a few more months to revise it and once I sent it to him he got back to me quickly. So I've been very lazy and very lucky.