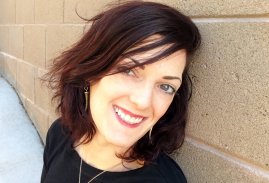 Publications and Prizes
Journals:
101 Words
,
3Elements Review
,
After the Pause
,
Bartleby Snopes
,
Devilfish Review
,
Gamut
,
Gravel Literary Journal
,
Jersey Devil Press
,
Kaaterskill Basin Literary Journal
,
Literary Orphans
,
Lunch Ticket
,
Star 82 Review
,
The Broke Bohemian
,
The Furious Gazelle
,
The Molotov Cocktail
,
Third Wednesday
Prizes Won:
L.L. Madrid was awarded Alternating Current's 2017 Luminaire Award for Best Prose for her short story, Ephemeral Girls. Her short story, The Rat Girl of Saint Bruno's, won The Furious Gazelle's 2015 Halloween contest and received honorable mention in The Speculative Literature Foundation's 2015 Working Class Writers Grant.Madrid's micro fiction piece, Summertime Dusk, won 101 Word's 17th writing contest.Her flash piece, What Groupon Says was nominated for Best Small Fictions 2016.
Reviews, Recordings, and Interviews
More Information
Listed as:
Fiction Writer
Last updated: Mar 28, 2018