See writers who are published in this journal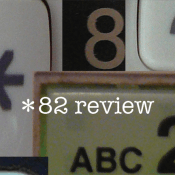 Genres Published:
Poetry, Fiction, Creative Nonfiction, Translation
Accepts Unsolicited Submissions:
Accepts Simultaneous Submissions:
Issue Price:
11.95 each print issue (always free online)
Subscription Price:
early bird subscribers: 8.95 each print issue (always free online)
Editorial Focus
Star 82 Review is a full-color, online and print magazine. We are especially open to writers who make art and artists who write but are interested excellent work, whatever it may be. Each issue may feature microfiction and creative nonfiction, erasure texts, narrative art, word + image, and poetry, including haibun and prose. We like works filled with humility, humanity and humor that merge the strange with the familiar, include the displaced person, and highlight the oddness of everyday life.
Tips From the Editor
When submitting, please include a print ready 50-75 word bio that contains what you do, 3 publications max, if applicable (no long lists!), your geographical location, website, and one outside area of interest. Cover letters are nice, but not necessary. 12 pt. standard typeface, pasted into the body of the email: double-spaced for prose, single for poetry. Written works under 750 words only (shorter works preferred). Artwork tells a story or creates a mood, leaving space for the viewer.
Last updated: Sep 08, 2022