The National Book Foundation has announced its 2016 5 Under 35 honorees. The annual awards are given to five writers under the age of 35 who have published their first novel or story collection in the past five years. Each honoree is selected by a writer who was either a finalist for the National Book Award or a previous honoree of the 5 Under 35 program.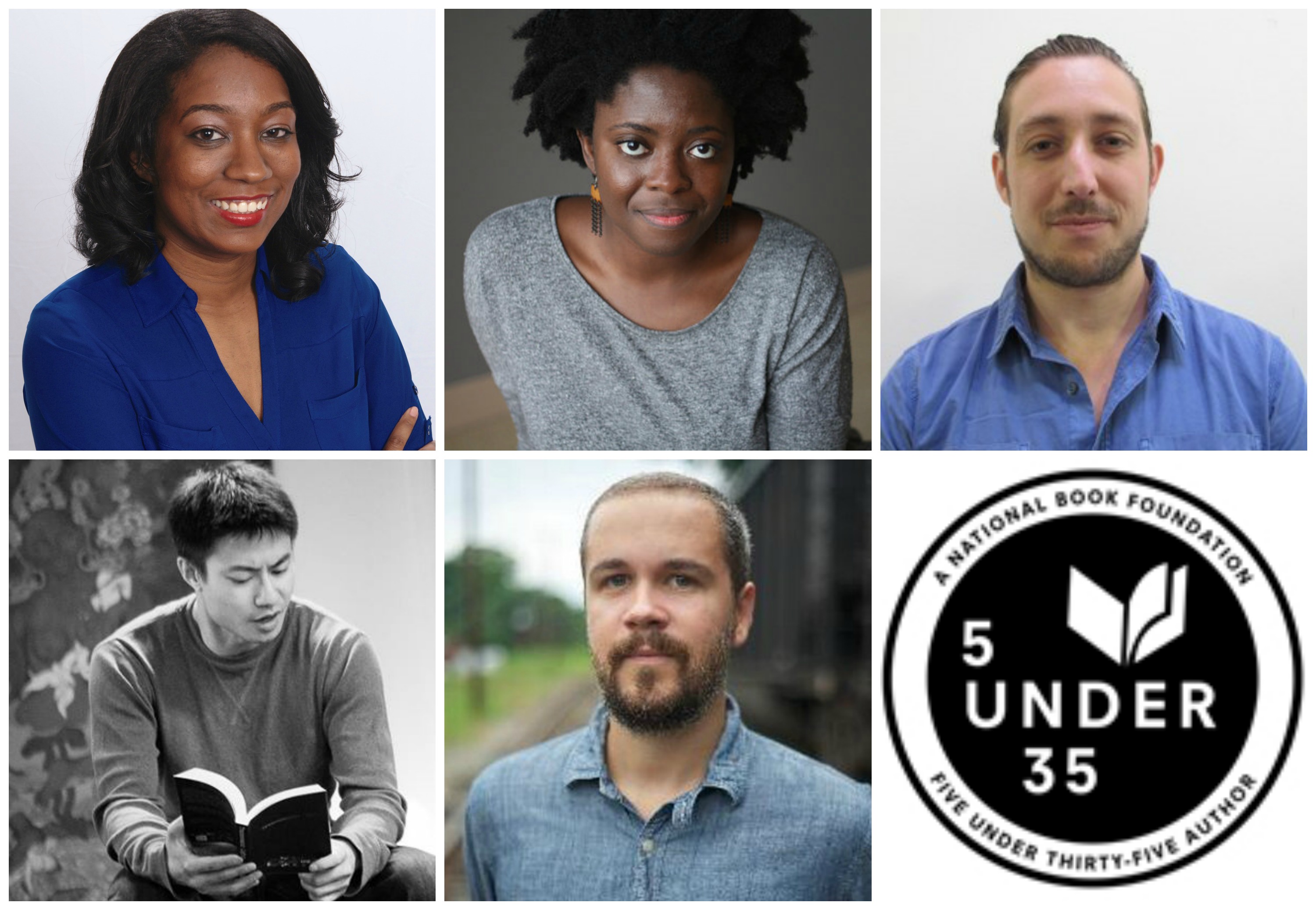 The 2016 recipients, who each receive $1,000, are:
Brit Bennett, author of The Mothers (Riverhead, 2016), selected by Jacqueline Woodson.
Yaa Gyasi, author of Homegoing (Knopf, 2016), selected by Ta-Nehisi Coates.
Greg Jackson, author of Prodigals (Farrar, Straus and Giroux, 2016), selected by Lauren Groff.
S. Li, author of Transoceanic Lights (Harvard Square Editions, 2015), selected by Karen Bender.
Thomas Pierce, author of Hall of Small Mammals (Riverhead, 2016), selected by Amity Gaige.
"We are proud to add the current 5 Under 35 honorees to the National Book Foundation's roster of remarkable writers," said David Steinberger, Chairman of the Board of Directors of the National Book Foundation. "There is no doubt that all 5 Under 35 honorees have expanded and will continue to expand the literary landscape by producing work that engages the world at large."
Established in 2006, the 5 Under 35 program has honored more than fifty emerging writers including Angela Flournoy, Phil Klay, Valeria Luiselli, Justin Torres, and Kirstin Valdez Quade. The 2016 honorees will be celebrated at a ceremony in New York City on November 14.
Photos (clockwise from top left): Brit Bennett, Yaa Gyasi, Greg Jackson, Thomas Pierce, S. Li