This morning, the MacArthur Foundation announced the twenty-three recipients of its 2016 fellowships. Also known as "Genius Grants," the annual fellowships of $625,000 each—which are distributed to recipients over a period of five years—are given to individuals who "have shown extraordinary originality and dedication in their creative pursuits and a marked capacity of self-direction."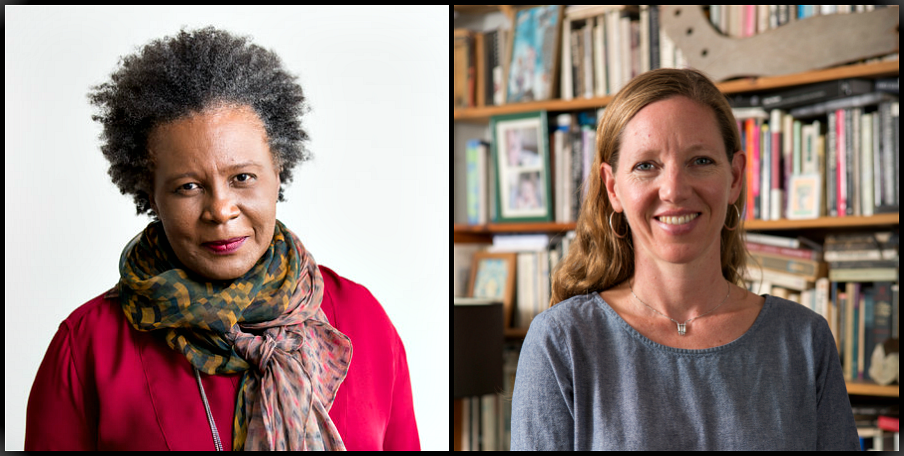 Five writers received fellowships this year, including poet Claudia Rankine, creative nonfiction writer Maggie Nelson, journalist Sarah Stillman, graphic novelist Gene Luen Yang, and playwright Branden Jacobs-Jenkins.
The author of five books, Claudia Rankine is "a poet illuminating the emotional and psychic tensions that mark the experiences of many living in twenty-first-century America," the announcement stated. Her award-winning 2014 collection, Citizen: An American Lyric, interrogates racially charged violence through poetry, documentary prose, and images to "convey the heavy toll that the accumulation of these day-to-day encounters exact on black Americans."
Maggie Nelson has written five books of creative nonfiction, including The Red Parts (2007), Bluets (2009), The Art of Cruelty (2011), and The Argonauts (2015), as well as several poetry collections. The MacArthur Foundation writes that Nelson is "forging a new mode of nonfiction that transcends the divide between the personal and the intellectual and renders pressing issues of our time into portraits of day-to-day lived experience." 
Now in its thirty-fifth year, the MacArthur Fellows Program encourages exceptional individuals across a broad range of fields to pursue their creative, intellectual, and professional projects. Fellows are recommended by external nominations, and then chosen by an anonymous selection committee; there is no application process. Between twenty and thirty fellows are selected each year.
For a complete list of this year's recipients and more details about the fellowships, visit the MacArthur Foundation website.
(Photos from left: Claudia Rankine, Maggie Nelson)