See writers who are published in this journal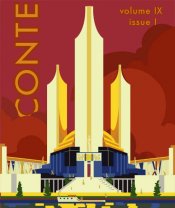 Genres Published:
Poetry, Fiction, Creative Nonfiction
Accepts Electronic Submissions:
Accepts Simultaneous Submissions:
Accepts Unsolicited Submissions:
Editorial Focus
The After Happy Hour Review is not limited to any particular genre and encourages poetry, fiction, creative nonfiction, and visual art. Our headquarters are based in Pittsburgh, but the journal is not exclusive to Pittsburgh-based contributors. Our editors come from varying backgrounds with their own inclinations, tastes, and preferences. We encourage all who are able to attend a workshop or reading to get a sense of the journal's aesthetic, and read the journal before you submit.
Tips From the Editor
Please send us your best, most challenging and most polished pieces. Please don't send us genre fiction, self indulgent poetry, or homework assignments from a writing class. Take your time and send us something good.
Last updated: Nov 06, 2018