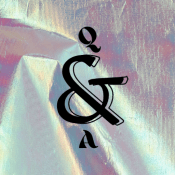 Genres Published:
Poetry, Fiction, Creative Nonfiction
Accepts Unsolicited Submissions:
Accepts Simultaneous Submissions:
Editorial Focus
The Q&A Queer Zine is a small zine staffed by lgbtq+ writers and visual artists.
The need for community, support, and belonging brought this group together to ask fundamental questions about their place in the writing world and in history. The Q&A Queer Zine was the answer.
Contact Information
Cloë Di Flumeri, Co-Founder
Last updated: Jun 04, 2023