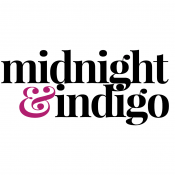 Genres Published:
Fiction, Creative Nonfiction
Accepts Unsolicited Submissions:
Accepts Simultaneous Submissions:
Editorial Focus
midnight & indigo is a literary journal that provides a space for Black women writers to share their narratives with the world. With an emphasis on short fiction and essay writing, they exist to make a meaningful contribution to the rich literary tradition while providing a platform to elevate voices. They feature a diverse array of voices that connect readers to content featuring strong female lead characters or a Black female POV, all across the spectrum of experience.
Contact Information
Ianna Small, CEO and Executive Editor, midnight & indigo
Last updated: Mar 07, 2023