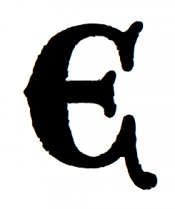 Accepts Unsolicited Submissions:
Accepts Simultaneous Submissions:
Editorial Focus
We publish exclusively the openings of unpublished novels, accompanied by brief Authors' Statements. In each issue, we feature a range of genres, including literary dramas, mysteries, science fiction, and historical fiction.
Tips From the Editor
We are looking for novel openings in every genre, with intriguing characters and premises, but above all we prioritize polished, confident writing.
Last updated: May 04, 2022