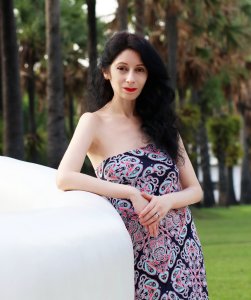 Publications & Prizes
Anthology:
Maggid: A Journal of Jewish Literature
(Toby Press, 2006)
Books:
,
,
SOLECISM
(Virtual Artists Collective, 2013)
Prizes won:
Winner of 2019 Alice James Award for If This Is the Age We End Discovery, Finalist for the National Jewish Book Award. Winner of the 2020 Bisexual Poetry Award for turn around, BRXGHT XYXS. Fellowships and grants from the New York Foundation for the Arts, City Artists Corps, Café Royal Cultural Foundation,CantoMundo and Queens Council on the Arts. 
Last update: Dec 22, 2022