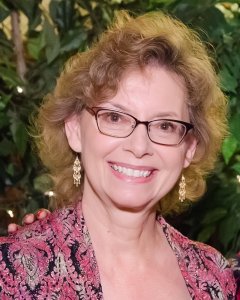 109 University Square
Gannon University
Erie,
PA
16541
Publications & Prizes
Anthologies:
Common Wealth: Poets of Pennsylvania
(University of Pennsylvania Press, 2005)
,
Books:
,
O Body Swayed
(WordTech Communications, 2009)
,
Dissolution of Ghosts
(Cherry Grove, 2005)
Prizes won:
2018 John Ciardi Poetry Prize for collection, Sweet Herbaceous Miracle. 2015 James Dickey Prize, Five Points Press, for  "Dirty Talk: A Marriage Poem," "A Reprimand of Crows," "The Space Between: 4 a.m."  2007 Magliocco Prize for Poetry, Bellevue Literary Magazine, for "After the Light." 2009 Literary Award in Poetry, The Pinch, for "Pins and Needles." 2011 Long Poem Prize, Malahat Review, for "Namaste: An American Doctor in Nepal, 1952-1954" (finalist). 2011 Editor's Best Poem Award, MARGIE: The American Journal of Poetry, for "Tweezing the Bones" (runner-up). Honorable Mention awards from Sow's Ear Poetry, Nimrod International Journal, Briar Cliff Review, New Millennium Writings, Ruminate. 
Last update: May 21, 2019