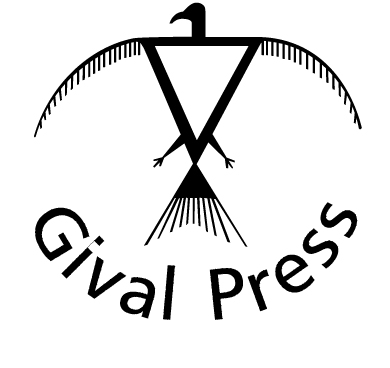 GIVAL PRESS
Founded: 1998
Location: Arlington, Virginia
Publishes: Literary fiction, nonfiction, and poetry
Accepts: Queries via e-mail during the open reading period, from May 15 to August 15
Contact: givalpress@yahoo.com; givalpress.com
THOMAS H. MCNEELY, the author of Ghost Horse, published in November by Gival Press: The one thing I would never do, I told myself, was enter my debut novel, Ghost Horse, in a publication contest. I had worked on it too long (almost thirteen years); my former Stegner fellows, many of whom had landed deals with major trade houses, would look down their noses at me; it would be an admission of failure. And yet, in the spring of 2013, that's exactly what I did. I submitted Ghost Horse for the Gival Press Novel Award. It was the best decision I have ever made as a writer.
By the time I sent Ghost Horse to Gival, it had already gone the rounds of New York agents. Even those who had courted me before now showed no interest. This was in 2010. At the end of that year, I was diagnosed with cancer. When I returned to Ghost Horse in 2012, I saw it in a radically different way. It's a novel that mixes the personal and political, and the worlds of childhood and adulthood, in a prickly, idiomatic, very local way—in other words, the kind of novel I like, but not the kind, I realized, that is likely to sell to a trade press.
When I found the contest notice in Poets & Writers Magazine and checked out Gival Press's backlist, I knew that I had found a home for Ghost Horse, if I was lucky enough to get in the door. By then, I had researched the independent press market as well. Where else would I find a press that was concerned with issues of race and class, especially relations between Anglo and Latino communities, especially in the Southwest?
I feel incredibly lucky that Gival Press picked my book. Because Ghost Horse won Gival's annual novel award, it hasn't gotten "lost in the list," as some of my colleagues' books have at major houses. I have been amazed by Gival's constant availability and kindness. We've discussed everything from the layout to cover art to where to place ads. Most of all, Robert Giron, my editor, understands my vision for the book. I am grateful to have found a publishing house willing to lead Ghost Horse into the world.
ROBERT L. GIRON, the publisher of Gival Press: When I started Gival Press in 1998, my mission was to publish thought-provoking literary works—by writers of various backgrounds—that, hopefully, will endure. For our novel contest, which we started in 2005, all entries are screened by me, anonymously, because I insist on focusing on the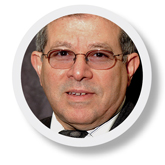 work and not who wrote it. I narrow the pool to the top five entries, then pass the entries to our judge, who also reads the works anonymously, and he or she chooses the winner.
It is safe to say that the finalists chosen by me during any particular year match the sentiment I have for the press, including our mission and desire to promote works that might not otherwise get published by the major publishing companies. I am not seeking a quick reading fix but rather I am searching for works that will endure. Thomas H. McNeely's novel fits this bill. His style of writing, gripping characters, and the provocation of thought grabbed my attention. This is not sensationalism for pure commercial entertainment.
New From Gival Press
Seth Brady Tucker's poetry collection We Deserve the Gods We Ask For (October 2014)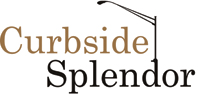 CURBSIDE SPLENDOR
Founded: 2009
Location: Chicago, Illinois
Publishes: "We publish a little of everything—urban fiction, creative nonfiction, some poetry, and art books—in all formats, including novels, story collections, essay collections, memoirs, and hybrid books," says publisher Victor Giron. "We also experiment with highly designed books as well as more straightforward layouts."
Accepts: General submissions during a few reading periods each year; currently closed but will reopen in the spring of 2015. "We prefer queries/proposals first, followed by further material upon request."
Contact: info@curbsidesplendor.com; curbsidesplendor.com
MEGAN STIELSTRA, the author of Once I Was Cool, published in May by Curbside Splendor: I was part of the lineup at Reading Under the Influence, one of my favorite live lit series in Chicago, and Jacob Knabb came up to me afterward and asked me to submit [to Curbside Splendor]. It's one of the many things I love about Curbside: They don't exist in some ivory tower; they're out there, in the bars and theaters and streets. They're listening. They're searching for the stuff that matters, and once they find it, it's their pulse.
I knew they'd recently signed Samantha Irby, who writes Bitches Gotta Eat (the greatest blog in the history of ever), and I read through their catalogue and was blown away: intelligent, gutsy, ballsy stuff, and so diverse, in part due to form and genre—fiction, nonfiction; short stories, essays, and novels; experimental stuff and work in translation—but also a wide variety of voice and background and life experience, gender and race and orientation. As a reader, I want that variety of human experience, and as a writer, I want to be a part of publishing and producing that counts diversity among its primary goals.
Working with the Curbside family was a sort of dream. When I first sat down with Leonard Vance, the editor who worked on Once I Was Cool, he said, "I want to tell you what this book means to me." Then he went essay by essay, telling me how he'd connected with each. I was so profoundly grateful that my work was in his hands, and that gratitude grew every step of the way: Jacob asking if I'd open for the Jesus Lizard; Ben Tanzer telling me about the review in the Chicago Tribune; seeing Alban Fischer's design for the first time; Naomi Huffman hand-selling copy after copy at Printer's Row, at Pitchfork; and most of all, Victor Giron, who founded the press on a big-ass dream, telling me how proud he was to count me among his writers.
Real talk: Independent publishing is not six-figure advances. It's people who love books, who love stories and ideas and the impossible architecture of language so fiercely and furiously that they back it with blood, with sweat and cash and precious, precious time. Curbside Splendor put everything they had behind this book, and I couldn't be more proud to count myself among them.
VICTOR GIRON, the president and publisher of Curbside Splendor: Running a small, independent press is great because I get to discover and present brilliant new voices that inspire me and my staff. It's also great because I get to meet and court amazing people, such as Megan Stielstra, and have them be inspired by what we're accomplishing. That's especially the case here in Chicago, a city often overlooked in the national literary scene but one that is absolutely thriving when it comes to writing, performing, and publishing. When you work with a publisher like us, it's extremely personal, all the way through, and that I think is what's most intriguing to writers like Megan when choosing to work with us. We all become part of the same team, trying to make something impactful.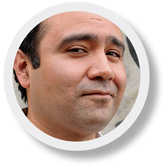 I'm still new to the publishing world, so I only met Megan a few years ago at a reading series called Reading Under the Influence. She was an amazing performer. I later learned how much of an avid performer and teacher she was, and kept on following her progress. One of our editors at the time had developed a relationship with her, and over drinks broached the subject of our publishing her next book. We all agreed, and the rest is history, as they say. I'm so proud to have published Once I Was Cool, Megan's debut essay collection composed mainly of pieces that were written for live performance but translate extremely well to the page. What I love most about the book is how inspiring it is, without being some sort of self-help book. Megan's optimism and hopeful view of her life and work compels you to feel better about yourself, all the while bringing you to tears and making you laugh out loud. I dare anyone to read it and not feel the same way. 
New and Forthcoming From Curbside Splendor
W. Todd Kaneko's debut poetry collection, The Dead Wrestler Elegies (November 2014)
Michael Czyzniejewski's story collection I Will Love You for the Rest of My Life (January 2015)
Halle Butler's debut novel, Jillian (February 2015)