The Young Translators' Prize, sponsored by Harvill Secker, a British imprint of Random House, is currently open for submissions. The annual prize is given to an emerging translator, ages 18 to 34, for the translation of a specific story into English. The winner will receive £1,000 (approximately $1,360), a selection of Harvill Secker titles, and airfare and lodging to participate in the Crossing Border Festival held in November 2014 in The Hague, Netherlands. The winner will also be invited to participate in the British Center for Literary Translation's mentorship program with translator and judge Shaun Whiteside.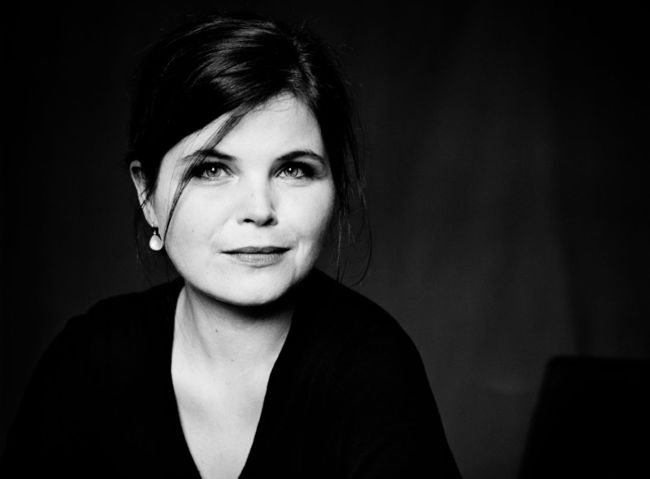 This year's prize will be given for a translation from the German of the story "Der Hausfreund" by German fiction writer Julia Franck. Submit a translation with the required entry form by postal mail to Harvill Secker, Random House Group Limited, 20 Vauxhall Bridge Road, London SW1V 2SA, England. The postmark deadline is August 1; there is no entry fee. Joint translations are eligible. Translators who have not published a book-length work of translation are eligible. Fiction writer A. S. Byatt, translators Sally-Ann Spencer and Shaun Whiteside, and Harvill Secker editor Ellie Steel will judge. The winner will be chosen in September.
Julia Franck has published two novels in German: The Blind Side of the Heart (Vintage Books, 2009), about a German family during the Cold War, and Back to Back (Vintage Books, 2013), about a German family during World War I and II. English translator Anthea Bell has translated her novels into English. Franck said in an interview with the British organization Booktrust, "Translations are a gift—especially if we can't read other languages. Reading is always a chance to learn about other lives, cultures, and human beings. Through language we can get to know another way of thinking, a way of looking, and when a book strikes us, it is as if we have a few hours of a completely different life."
Established in 2010, the prize is cosponsored with the British Centre for Literary Translation and, starting this year, the Goethe-Institut London. The prize, which honors translations from different languages each year, has been awarded to translators of Portuguese, Chinese, Arabic, and Spanish.
Lucy Greaves of Bristol, England, won last year's award for her translation from the Portuguese of Adriana Lisboa's story "O sucesso." Ninety-two entries from nine countries were submitted for the prize. Greaves's winning translation can be read on Granta, which has published the translations of all four previous winners.
Photo: Julia Franck, credit Mathias Bothor