Today's GalleyCrush is Daphne Palasi Andreades's Brown Girls, forthcoming from Random House on January 4, 2022.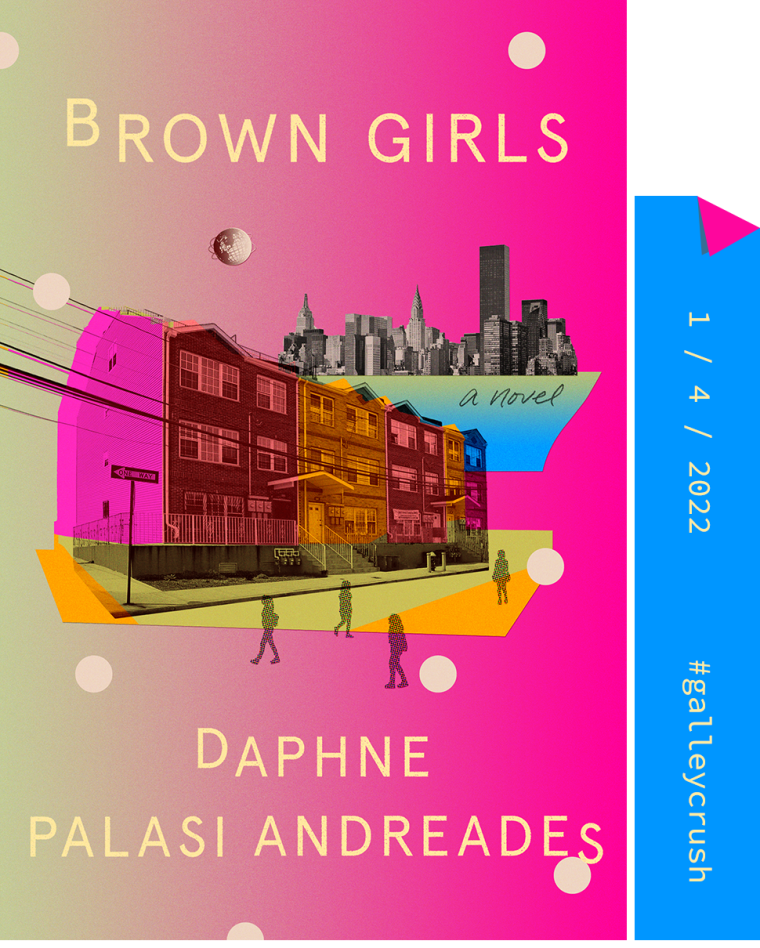 Perfect pitch: "A blazingly original debut novel about a group of friends and their immigrant families from Queens, New York—a tenderly observed, fiercely poetic love letter to a modern generation of brown girls."
First line: "We live in the dregs of Queens, New York, where airplanes fly so low that we are certain they will crush us."
Book buzz: "A poetic story for anyone who has longed to leave home, only to find that home resides within you." —Sandra Cisneros
Cover credit: June Park
Book notes: Hardcover, fiction, 224 pages.
Author bio: Daphne Palasi Andreades was born and raised in Queens, New York. She holds an MFA from Columbia University, where she was awarded a Henfield Prize and a Creative Writing Teaching Fellowship. She is the recipient of a Bread Loaf Writers' Conference scholarship, among other honors. Brown Girls is her first novel.