Born in Lake Charles, Louisiana, in the summer of 1936, Dubus was raised and schooled in the Catholic South. He remained involved with the church throughout his life, and religious themes are often reflected, along with his own personal experiences, in the moral and ethical dilemmas his characters struggle to navigate. Dubus told Walker Percy biographer Patrick Samway, in an interview published in America magazine in 1986, that he believed his Catholicism heightened his "sense of fascination and compassion." If many people view the Catholic faith in black and white, Dubus saw it as multicolored. "If there were no sin, there wouldn't be art," he once quipped in an interview in Glimmer Train.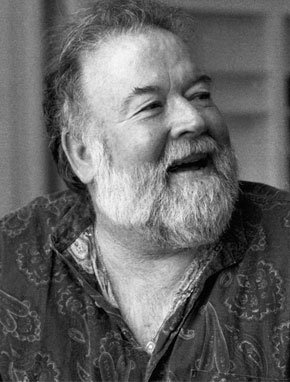 Dubus was drawn to writing at an early age and reveled in the work of Joseph Conrad and Ernest Hemingway. He began publishing stories while attending McNeese State University in Lake Charles, Louisiana, and continued writing even after he joined the United States Marine Corps in 1958. When Dubus eventually realized he had become a marine to prove his manhood to his father, he left the military (where he had risen to the rank of captain) for the Iowa Writers' Workshop. In Iowa, Dubus studied under Richard Yates and Kurt Vonnegut, two writers who would later become staunch supporters of his work. After earning his MFA in 1965, Dubus drew on the material he'd gathered during his years as a peacetime marine to write the only published novel of his thirty-year writing career: The Lieutenant (Dial Press, 1967). By the time he joined the faculty at Bradford College in Haverhill, Massachusetts, in 1966 (where he remained until his retirement in 1984), Dubus had discovered the Russian short story master Anton Chekhov. When he realized that Chekhov's story "Peasants" managed to squeeze a year in the life of a poor Russian family into just thirty pages, Dubus became infatuated by the idea of condensing tales that were novelistic in scope into short stories or novellas. He trashed the second novel he had spent months writing and dedicated himself to the short story. "My conscience is Chekhov," Dubus told interviewer Robert Nathan in the February 1977 issue of Bookletter. "I write with him on my shoulder."
Dubus's prowess in narrative compression is legendary. Andre Dubus III has written that his father's story "Waiting," about the hollow ache experienced by a woman widowed by the Korean war, took fourteen months to write and was more than one hundred pages in early manuscript form. But when the story was published in the Paris Review, it spanned a mere seven pages.
Though Dubus slowed down his writing process in later years and wrote fewer drafts, he typically pared back his stories over the course of successive versions. After he had taken a piece through as many written drafts as he could, Dubus would read the story aloud into a tape recorder, a practice he began as a student in Iowa. Dubus said that listening to these recordings allowed him to catch details he had missed, such as repetitions and jarring rhythms. "It's physical, less abstract, when you use your voice and ears," Dubus said of his listening method in a 1998 Yale Review interview. Fiction writer Peter Orner remembers that Dubus had an astonishing capacity for listening. Orner, the author of The Second Coming of Mavala Shikongo (Little, Brown, 2006), attended a weekly gathering of writers that Dubus hosted at his home every Thursday night during the later years of his life. "Andre led by listening—not talking, but listening," Orner remembers. "I have never met anybody who listened like Andre. When you'd read a story on Thursday night, he'd lean back a little in his chair and close his eyes and listen so hard. I remember watching him listen and feeling ashamed I couldn't listen like that."
Yet even as he whittled his stories down to their cores, Dubus infused them with both psychological breadth and emotional immediacy. Typically, he begins his stories on the cusp of a powerful incident in a character's life, as in the first lines of "The Winter Father": "The Jackmans' marriage had been adulterous and violent, but in its last days, they became a couple again, as they might have if one of them were slowly dying." Dubus moved beyond the old adage "show, don't tell" to create his own authorial maxim: Don't tell everything. His flowing, poetic sentences can rush through several years in three paragraphs before screeching to a halt and moving through a ten-minute conversation with excruciating detail and insight.
As Dubus's reputation grew, his stories were published in literary quarterlies, from Black Warrior Review to Ploughshares and the Paris Review, and occasionally in magazines such as Harper's and the New Yorker. But even as major publishing houses waved book deals and big advances under his nose in exchange for the promise of a novel, Dubus remained steadfastly dedicated to the short story. It was no easy stand to take for a writer who wanted his stories published in book form. After the publication of The Lieutenant, Dubus waited eight rejection-filled years before the Boston-based independent publisher David R. Godine published his first story collection, Separate Flights, in 1975.