The winners of the 2016 Academy of American Poets Prizes, which honor poets at various stages in their careers, have been announced. This year the Academy awarded more than $200,000 in prize money to poets including Sharon Olds, Lynn Emanuel, and Natasha Trethewey.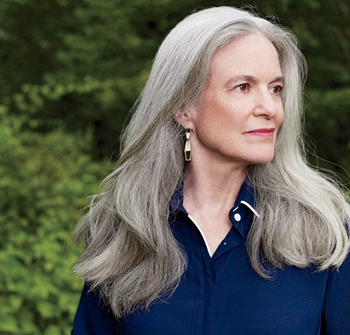 Sharon Olds received the $100,000 Wallace Stevens Award for "outstanding and proven mastery in the art of poetry." Olds, seventy-three, is the author of more than a dozen collections of poetry, including Stag's Leap (Knopf), which won the 2013 Pulitzer Prize. Her forthcoming book, Odes, will be published by Knopf on September 20. Previous winners of the Wallace Stevens Award include Joy Harjo (2015), Robert Hass (2014,) and Philip Levine (2013).
The recipient of the 2016 Academy of American Poets Fellowship is former United States poet laureate Natasha Trethewey. The annual prize of $25,000 is given for "distinguished poetic achievement." The Academy's Board of Chancellors nominates and selects the winner.
Lynn Emanuel received the Lenore Marshall Poetry Prize for her collection The Nerve of It: Poems New and Selected (Pitt Poetry Series). The annual $25,000 prize is given for a poetry collection published in the United States during the previous year. 
The James Laughlin Award went to Mary Hickman's Rayfish (Omnidawn). The annual $5,000 prize honors a second book of poetry. The winner also receives an all-expenses-paid weeklong residency at the Betsy Hotel in Miami Beach, Florida, as well as distribution of the book to approximately a thousand Academy members. Ellen Bass, Jericho Brown, and Carmen Giménez Smith judged.
For a complete list of winners and more information about the Academy's awards, visit poets.org.
Established in 1934, the Academy of American Poets is the largest nonprofit organization supporting the work of American poets. 
(Photo: Sharon Olds)