April 15, 2008 — Poet Sandra Beasley and fiction writer Willett Thomas, both of Washington, D.C., are the recipients of the 2008 Maureen Egen Writers Exchange Award. The award, sponsored by Poets & Writers— the nation's largest nonprofit organization serving creative writers— provides two writers with an honorarium and all-expenses-paid trip to New York City in October to meet with agents, editors, publishers, and other members of the New York literary community. Judges for this year's prize were fiction writer Tayari Jones and poet Frank X Walker.
Beasley won the 2007 New Issues Poetry Prize for her book Theories of Falling (New Issues Poetry & Prose, 2008), selected by Marie Howe. Her poems have also been featured in Verse Daily and Best New Poets (Samovar Press, 2005) and in journals such as 32 Poems, Barrow Street, Blackbird, RHINO, and SLATE. Awards for her work include the 2006 Elinor Benedict Poetry Prize from Passages North and fellowships to Vermont Studio Center, Virginia Center for Creative Arts, and the Millay Colony. She serves on the editorial staff of The American Scholar.
After spending most of her professional life in the nonprofit world, Willett Thomas earned her MA in creative writing from Johns Hopkins and started writing fiction in earnest in 2003. She has been published in Bark, Emergency Almanac Review, Gabriel's Horn, Northern Virginia Magazine, and Trinity Review. In 2007, she was selected as the Mid-Atlantic Arts Foundation creative fellow for Washington, D.C. To date, 76 writers from 30 states have participated in P&W's Writers Exchange. As a direct result of the Writers Exchange, past winners– notably Sue Monk Kidd, author of The Secret Lives of Bees– have had their books published, received awards and fellowships, secured teaching positions, and laid the groundwork for their professional lives as writers.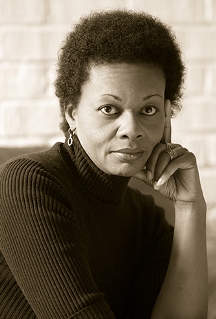 ABOUT THE MAUREEN EGEN WRITERS EXCHANGE AWARD
Established in 1984, the Writers Exchange is a unique program that provides writers with significant opportunities for professional advancement. Each year, a new state is chosen to participate in the program and writers from that state are invited to submit their work according to announced contest guidelines. Outside judges choose one poet and one fiction writer for this prize. The award is named for Maureen Egen, retired Deputy Chairman and Publisher, Hachette Book Group USA. Check our website at www.pw.org in August for information about the 2009 Writers Exchange.
ABOUT POETS & WRITERS
Poets & Writers is the nation's largest nonprofit organization serving creative writers. Since its founding in 1970, Poets & Writers' mission has been to foster the professional development of poets and writers, to promote communication throughout the U.S. literary community, and to help create an environment in which literature can be appreciated by the widest possible public. Poets & Writers accomplishes this by publishing Poets & Writers Magazine, producing Poets & Writers Online, offering publishing advice to writers, introducing emerging writers outside of New York City to the New York City literary community, and providing direct financial support to writers participating in public literary events.
(Top: Sandra Beasley, photo by Andrew Lightman, Bottom: Willett Thomas, photo by Moshe B. Zusman)
# # #