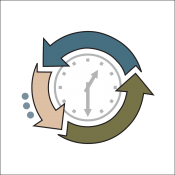 See writers who are published by this small press
Publishes Through Contests Only:
Accepts Unsolicited Submissions:
Accepts Simultaneous Submissions:
Editorial Focus
We strive to preserve for posterity poetry from imaginative, highly skilled contemporary poets, whether well-known or emerging. We abhor the myopic, self-absorbed, and sloppy, but otherwise we are eclectic in our tastes. We award the FutureCycle Poetry Book Prize and honorarium for the best full-length book the press publishes each year. Our Selected Poems series resurrects out-of-print work by accomplished poets. The Good Works projects, irregularly published anthologies, benefit charity; these projects afford poets a place to submit individual works without fee.
Tips From the Editor
We publish print-on-demand and Kindle editions, so concrete, scattered-on-the-page poems are rejected. Submissions via Submittable only. Do not email us with questions; instead, peruse our website and download our Guide for Authors. Our reading fee is nonrefundable, so read the submission guidelines. Ms. preparation: Follow the Chicago Manual of Style and Merriam-Webster for spellings. No all-caps, no interior images or color, no fancy formatting. Use automatic page numbers. Our books are 6x9, so lines ended with the Enter key longer than 4.5" may wrap to the next line. If you write with a long line, we recommend setting all margins to 2" to pre-check appearance, revising as desired.
Contact Information
Diane Kistner, Director, Editor-in-Chief
Last updated: Sep 29, 2022