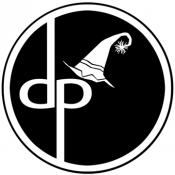 See writers who are published by this small press
Genres Published:
Poetry, Fiction, Creative Nonfiction
Subgenres:
Autobiography/Memoir, Experimental, Feminist, Flash Fiction, Literary Fiction, Narrative Nonfiction
Book Types:
Novella, Short story collections, Essay collections, Novel, Memoir
Formats:
Paperback, Hardcover, E-book
Publishes Through Contests Only:
Accepts Unsolicited Submissions:
Accepts Simultaneous Submissions:
Distributors:
Amazon Barnes and Noble Kindle Browseabout Books Biblion Books
Editorial Focus
At Devil's Party Press we publish exclusively work by poets, fiction writers, and memoirists who are over the age of 40.
We truly value the older writer.
We strive to bring to the public excellent authors who can not find a voice through traditional publishing.
We are interested in work that grabs us by the heart, or the guts.
We want to promote and showcase writers in their second act, who are old enough to know better, and old enough to not give a rat's ass about knowing better.
Tips From the Editor
We value women, diversity, LGBTQ, and damn good writing.
No torture porn, regular porn, bigoted/racist, or religious texts. 
Reading fee $10 for anthologies only. Those published receive free copy, value $14.99. Top 3 submissions get prize.
The very small reading fee helps us keep publishing. No charge for proofreading, editing, graphics, etc.
1 entry = story/memoir of 1,000 – 8,000 words or 1- 3 poems of no more than 1,000 words total. Submit 2 entries & 3rd is free.
No fees ever for full-length books. 
Authors 40years + only.
Last updated: Sep 28, 2022