See writers who are published in this journal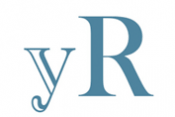 Accepts Unsolicited Submissions:
Accepts Simultaneous Submissions:
Editorial Focus
Yalobusha Review is a journal of new writing, founded in 1995 and operated by the graduate writing program at the University of Mississippi.
Tips From the Editor
We seek to showcase work that alters or subverts mainstream forms of expression–work that is, in a broad sense, experimental, though that takes many forms. We believe the reading experience should be a kinetic one, and to that end, we favor art that has its own source of energy, drawn from tonal individuality, linguistic texture, and above all, a sense of exploration.
We accept simultaneous submissions. Please familiarize yourself with our aesthetic before submitting.
Contact Information
University of Mississippi
Last updated: Feb 02, 2023