See writers who are published in this journal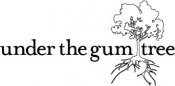 Accepts Electronic Submissions:
Accepts Simultaneous Submissions:
Accepts Unsolicited Submissions:
Editorial Focus
Under the Gum Tree is a storytelling project, publishing creative nonfiction in the form of a micro-magazine. We believe in the power of sharing a story without shame. Too much of the human experience gets hidden behind constructed facades based on what we perceive the world expects from us. Stop hiding. Live a story. Tell it without shame. And by without shame, we mean that the authors and contributors featured in our pages own their story, even the ugly parts, and share it with pure, unadulterated, raw, candid vulnerability.
Tips From the Editor
We're looking for stories with a unique voice that demonstrate a change within the narrator. That change can be subtle or small, but it should be there in some form of cathartic realization.
Contact Information
Janna Marlies Maron, Editor & Publisher
Last updated: Feb 17, 2017