See writers who are published in this journal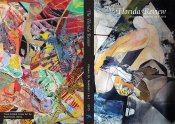 Genres Published:
Poetry, Fiction, Creative Nonfiction
Accepts Unsolicited Submissions:
Accepts Simultaneous Submissions:
Editorial Focus
The Florida Review publishes exciting new work from around the world from writers both emerging and well-known. It is not Florida-exclusive, though it strives to continue offering a home for many Florida writers. 
Tips From the Editor
We are looking for innovative, luxuriant, insightful human stories—and for things that might surprise us. We like writing that takes risks, affects us deeply, and yet also meets the highest standards of beautiful language and appropriate syntax.
Please read an issue of The Florida Review before you send us your work in order to get a feel for the kind of writing we publish.We do not consider typical genre fiction (sci-fi, romance, action, or fantasy), nor do we publish scholarly essays. Spiritual and political themes and stories of personal loss should be handled with sophistication and a knowledge of contemporary writing in those areas because we don't publish stereotypical religious odes, political rants, or diary-like entries.
Contact Information
The Florida Review - Department of English
University of Central Florida
Last updated: Jun 08, 2023