See writers who are published in this journal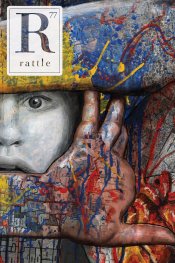 Formats:
Online, Digital, Print, Audio, Video
Accepts Unsolicited Submissions:
Accepts Simultaneous Submissions:
Subscription Price:
$20/yr, $35/2yr, $45/3yr, $250/life
Editorial Focus
Rattle is a publication of the Rattle Foundation and its mission is to promote the practice of poetry. 
Tips From the Editor
There are no dos and don'ts. We have room to be eclectic, and seek to represent the entire stylistic landscape. Formal poems, epic poems, lyric poems, narrative poems, surreal poems, prose poems, visual poems—it's all poetry. The most important thing a poem can be is memorable. Does it lodge itself in your gut? Does it sing in there?
Last updated: Oct 17, 2022