See writers who are published in this journal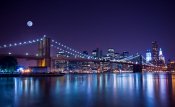 Genres Published:
Poetry, Fiction, Creative Nonfiction
Accepts Unsolicited Submissions:
Accepts Simultaneous Submissions:
Editorial Focus
Narrative Northeast is a literary and arts magazine dedicated to diverse voices and visions, to creating a platform for writers who actually have something to say. With our editorial picks, we're hoping to help to break down or mitigate the insistent voice of mono-culture. NN is looking for diverse, playful, edgy, socially aware voices, feminist, LBGT, and straight. However, any topic or theme is acceptable for NN, as we see the arts in general as a powerful catalyst for change.
Tips From the Editor
No greeting card, overly sentimental, or cliched submissions. We're looking for strong imagery and strong voices in our writers.
Last updated: May 13, 2022