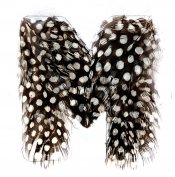 Genres Published:
Poetry, Fiction, Creative Nonfiction
Accepts Unsolicited Submissions:
Accepts Simultaneous Submissions:
Editorial Focus
Each issue of Menagerie Magazine is a curated exhibit of poems, fictions, and hybrid works that deserve the close attention of a small stage. Like a Joseph Cornell shadow box, we bring together a mixture of things found and made, memories and discoveries, outcast and beloved. Hybrid and uncategorizable pieces are of interest, as are the unwieldy, the absurd, the grotesque. In short: if you've written something and don't know what to call it, we want to see it. Our menagerie is unending and contains all kinds of curios.
Tips From the Editor
We're not interested in conventional work, but in work that actively defies convention. Sample some of our past issues to get a sense of the magazine.
Contact Information
Steve Woodward, Cofounder and Editorial Director
Last updated: May 08, 2023