The Whiting Foundation has announced the 2016 Whiting Awards winners, who were honored last night at a ceremony at the New York Historical Society in New York City. The annual award is one of the largest monetary prizes given to emerging poets and writers. Each winner receives $50,000.
This year's winners are LaTasha N. Nevada Diggs, Safiya Sinclair, Layli Long Soldier, and Ocean Vuong in poetry; Alice Sola Kim, Catherine Lacey, and Mitchell S. Jackson in fiction; Brian Blanchfield and J. D. Daniels in nonfiction; and Madeleine George in drama. Find out more about the winners at the Whiting Foundation website, and read excerpts from their work at the Paris Review.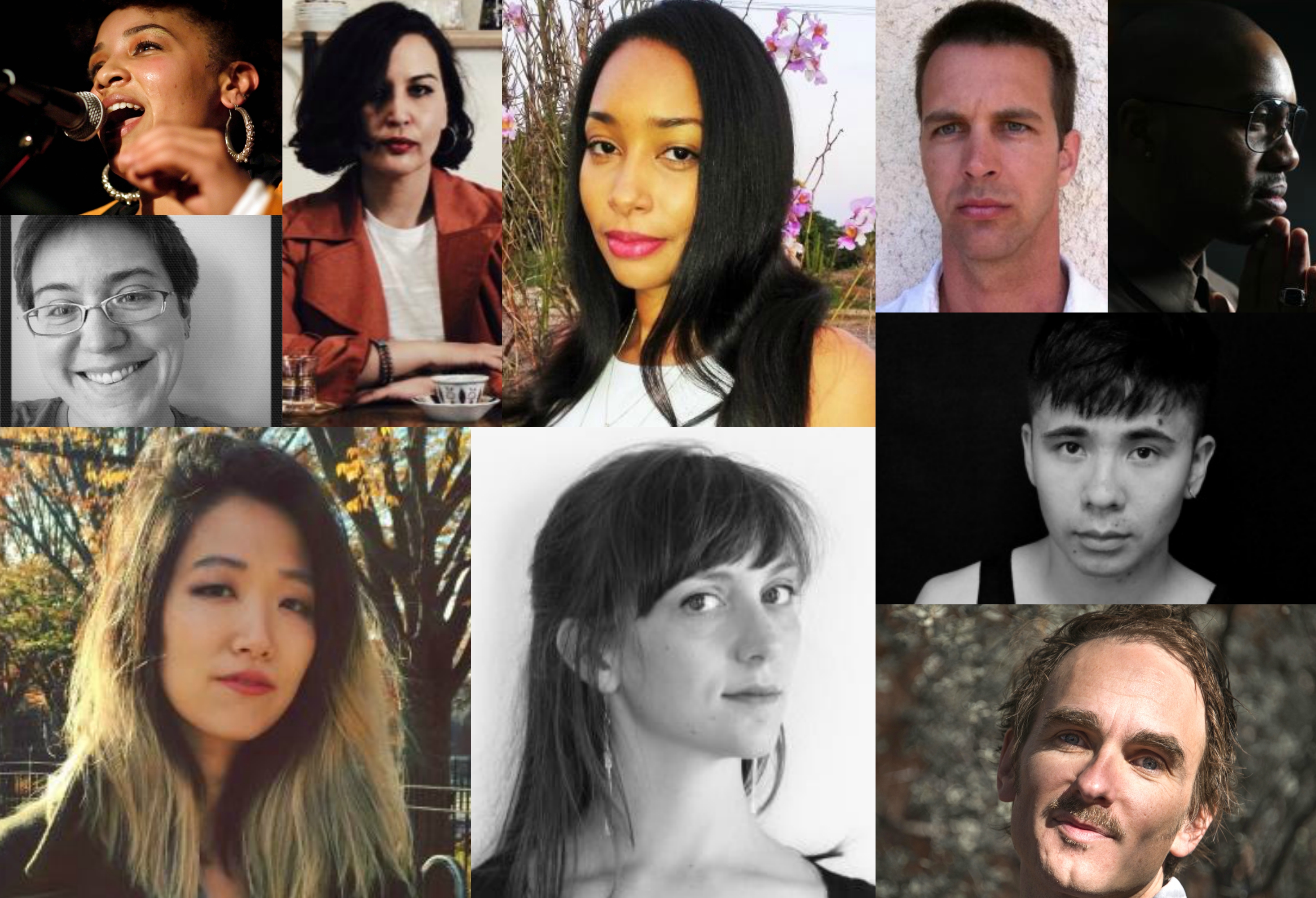 Established by the Whiting Foundation in 1985, the Whiting Awards aim to "identify exceptional new writers who have yet to make their mark in the literary culture." More than $6.5 million has been awarded to over three hundred poets, fiction and nonfiction writers, and playwrights since the award's inception.
Previous winners have included David Foster Wallace, Colson Whitehead, Tracy K. Smith, Jeffrey Eugenides, Lydia Davis, Denis Johnson, Mary Karr, Michael Cunningham, Alice McDermott, Jorie Graham, Mark Doty, Ben Fountain, Tobias Wolff, Jonathan Franzen, Terrance Hayes, and more recently Adam Johnson, Elif Batuman, and Anthony Marra. Visit the Whiting Foundation website for a complete list of past winners.
No submissions are accepted to the award; a rotating group of anonymous nominators and judges, made up of writers, editors, agents, critics, professors, booksellers, and other literary professionals, are selected each year by the Whiting Foundation.

Top row, from left: LaTasha N. Nevada Diggs, Madeleine George, Layli Long Soldier, Safiya Sinclair, J. D. Daniels, Mitchell S. Jackson. Bottom row: Alice Sola Kim, Catherine Lacey, Ocean Vuong, Brian Blanchfield.