I left the Millay Colony with a new relationship to deodorant and a new respect for wild turkeys, but it was my second collection and the relationships with my friends and collaborators that were born anew in that beloved barn. My month at Millay was split between a four-week individual residency and a weeklong group residency with the Dark Noise Collective, my artistic and chosen family. I showed up to Millay a lotta bit nervous but curious about what doors in my work would open up there, out of my element. (I'm very much used to being Black&FreeInTheCity, not Black&LostInTheWood.) Thankfully the staff and the land itself, which seems infused with some soft blessing by Edna herself, make it hard not to settle in and let the work take you. Millay is where my book became a book. I had time and space to play in new forms, get to the questions I didn't always have the time to think. I got to the bottom of myself there. Millay offered comfort and the space for deep meditation and investigation. During the group residency, our relationships to one another and our work had no choice but to deepen, having been given so much time to be with one another, away from noise and worry. Millay is held up in my heart as one of the best places artists can go to toil and dance in the hard labor that feeds them most.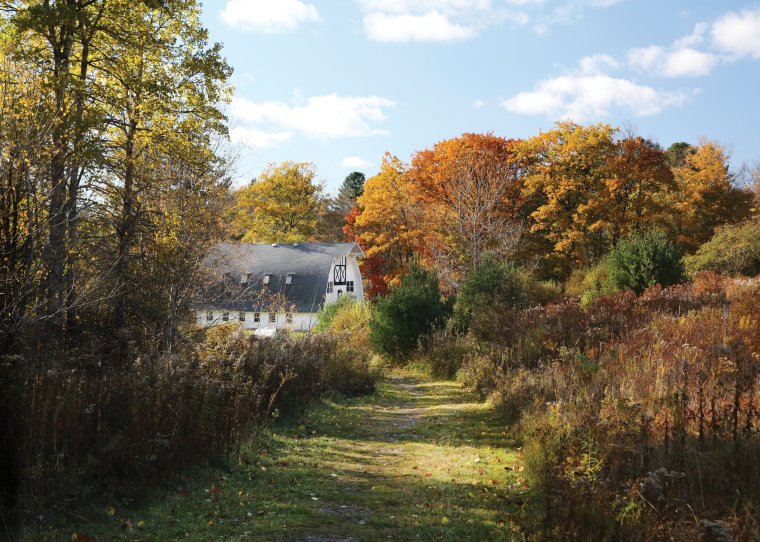 Three Points of Productivity:
1. The cooking is excellent, the groceries for all other meals are provided, and the kitchen is great for dancing.
2. The land surrounding the residency is perfect for people who love nature and people who are new to it and scared of it just the same.
3. If you're ever feeling low on inspiration, you can just Google all the writers and artists who have carved their names into the doorframes to get some juice.
Danez Smith is the author of two books, including Don't Call Us Dead, published by Graywolf Press in 2017.