At their annual benefit and awards dinner held last night in New York City, the Center for Fiction announced Tiphanie Yanique as the winner of the 2014 Flaherty-Dunnan First Novel Prize. Yanique, who won for her debut novel, Land of Love and Drowning (Riverhead Books, 2014), will receive $10,000. The annual prize is given for a debut novel published in the previous year.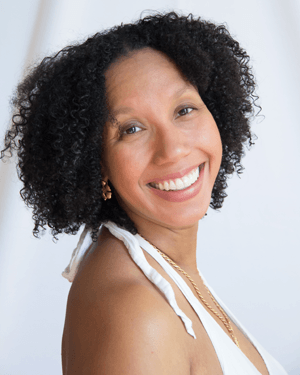 Yanique was chosen from a shortlist of seven debut novelists. The shortlisted finalists, who each received $1,000, were Rene Denfeld for The Enchanted (Harper), Smith Henderson for Fourth of July Creek (Ecco), Josh Weil for The Great Glass Sea (Grove Press), Vanessa Manko for The Invention of Exile (The Penguin Press), Ted Thompson for The Land of Steady Habits (Little, Brown), and Matthew Thomas for We Are Not Ourselves (Simon & Schuster). In July the Center for Fiction announced the longlist for the prize, which included twenty-six novelists. David Gilbert, Tayari Jones, and Margaret Wrinkle judged.
Yanique is the author of a short story collection, How to Escape From a Leper Colony (Graywolf Press, 2010), and a picture book, I Am the Virgin Islands (Little Bell Caribbean, 2012). Land of Love and Drowning tells the story of two sisters and their half-brother orphaned after their parents die in a shipwreck. The novel takes place during the early 1900s in the Virgin Islands. In a video from our Poets & Writers Live event in New York City last June, Yanique—along with four other authors— discusses her work, her process, and what inspires her to write.
Established in 2006, the Flaherty-Dunnan First Novel Prize honors reporter and writer Ray Flaherty, the father of late writer Nancy Dunnan. Dunnan, who sponsored the award, passed away in August. Previous winners of the prize include Junot Díaz, Ben Fountain, Hannah Tinti, and Margaret Wrinkle.
Photo Credit: Debbie Grossman