In our Craft Capsules series, authors reveal the personal and particular ways they approach the art of writing. This is no. 175.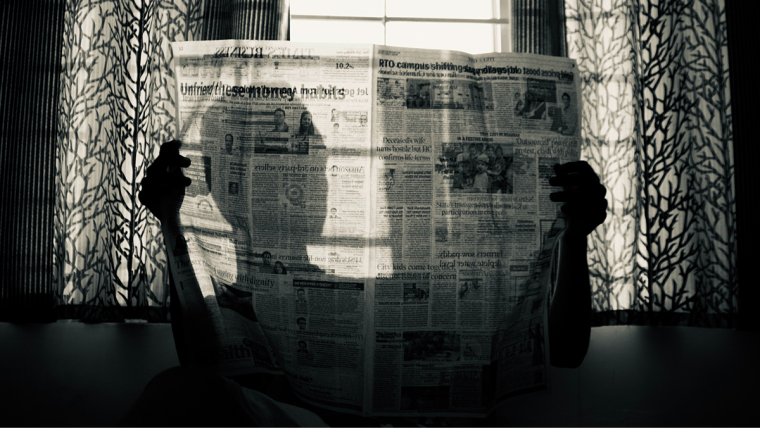 During the spring of 2020 I was working on what would become my thirteenth novel, Rachel to the Rescue (Mariner Books, 2021). The story is set in Washington, D.C., during the presidency of Donald Trump, and the protagonist works in the White House Office of Records Management (WHORM, truly), taping back together the documents that Trump chronically rips up.
Those early months of the COVID-19 pandemic, when I was isolating in the Hudson Valley, gave me uninterrupted time to work on the book. Mornings were pretty sacred, as I aimed to write a minimum of five hundred words per day. But no matter the word count, I'd stop mid-sentence if necessary at 10:58 AM, my alarm set so that I wouldn't miss Governor Andrew Cuomo's 11:00 AM briefings from Albany. Before the COVID-19 vaccine was available, his reports on the ticking down of deaths and hospitalizations resembled something like hope that life could return to normal and I could return to New York City.
On April 18, 2020—about a month into lockdown—Cuomo announced that he'd signed an executive order authorizing weddings to take place virtually. After casually naming potential officiants—clergy, judges, friends—he added with a rare, avuncular smile, "Or me!" Months later that moment returned to me as I was writing the last chapter of Rachel to the Rescue and needed a character to officiate at a wedding. Why not my governor, whose reassuring briefings had made him very popular, if not beloved? So into my novel went Cuomo. I took liberties with his dialogue and had a little fun. If writers are allowed to criticize and/or satirize public figures, surely it would be okay to invent dialogue that makes them sound charming, wouldn't it? I have Cuomo quip that his own mother, Matilda, would be proud to see him acting like the priest she'd always hoped one of her sons might become. I also have him recite a Hebrew blessing, thanking his Jewish brothers and sisters, and end the service with an old-school, gubernatorial plug for the Empire State—a reminder to the bride and groom to keep Niagara Falls in mind as a post-lockdown honeymoon destination. Could I have made him any more likeable?
My editor didn't question my putting Cuomo in the book. She had enough to worry about, such as my wearing my political heart on my sleeve and ridiculing Mr. and Mrs. Trump in every chapter. Besides, the real-life governor's good times were still rolling. The International Academy of Television Arts and Sciences announced in November 2020, that it would bestow its International Emmy Founders Award on Cuomo for his 111 daily coronavirus briefings. "People around the world tuned in to find out what was going on," the press release said. "[A]nd New York tough became a symbol of the determination to fight back."  
Once my manuscript was accepted, I printed out the passages in which Cuomo appeared and mailed them to an address listed for the governor at ny.gov. I enclosed a note, faux-apologizing for putting words in his mouth, quite sure he'd find them flattering. Two weeks later, a letter arrived; the return address: "State House, Albany." It had been years since news of any importance—college admissions, job offers, rejection letters, test results—came in an envelope.  I just stared at it for a few seconds, thinking it could be nothing—or a request from Cuomo's attorney to expunge the governor from the novel. But no; it was a note from Cuomo himself. "I wanted to thank you for sending me an excerpt from your book, Rachel to the Rescue. I was touched to be included in your story. It is an honor to be one of your characters. Thanks again. I will remain grateful for your extraordinary support."      
Touched. How nice was that? I photographed the letter and posted it on Facebook and Instagram. It was the season of major goodwill toward Cuomo. There was even talk of him being named Biden's running mate in the 2020 election. His thank-you letter to me apparently struck a very nice nerve, inspiring hundreds of Facebook friends to declare not only approval, but their romantic inclinations toward the bachelor governor.
Rachel to the Rescue was published in the United Kingdom in November 2020 and eight months later in the U.S. I sent Cuomo an inscribed copy of the finished book, and I was delighted when another thank-you note arrived from him on January 11, 2021. "Great to hear from you again," it began. But soon my delight took a hit: Later that month, New York Attorney General Letitia James reported that the Cuomo administration had misreported deaths related to COVID-19 at state nursing homes, and in February her office announced an investigation into allegations that Cuomo had engaged in sexual harassment of his female employees. On March 11, 2021, the New York State Assembly authorized an impeachment investigation into the allegations.
Earlier, before my book was published, I'd consulted an intellectual property lawyer-friend about whether it was okay for the novel to ridicule Trump. He said it was. I hadn't asked him to weigh in on Cuomo's officiating, but after reading the galley, my lawyer-friend wrote back, "By July [2021], when the American paperback appears, Cuomo will be embroiled in the nursing home evidence suppression scandal, and he may even be facing impeachment charges. Come July he may still be in office, but I don't think too many couples will be inviting him to officiate at their weddings. Especially not couples with grandparents in nursing homes."
I replied: "The virtual wedding is a moment in time, which is not July 2021 but Covid-scary 2020. That spring, Cuomo was my rabbi. I tuned in religiously to his daily briefings until the death rate fell below 1 percent. His popularity was something like 78 percent. When I posted his thank-you to me on FB, every one of the comments by (middle-aged and older) respondents was funny, crush-like."   
It turned out that my inclusion of Cuomo did draw some heat: In an otherwise lovely review of Rachel to the Rescue in the New York Times, Beck Dorey-Stein mused that it might have been better if I'd left him out. "When Andrew Cuomo makes a cameo, I couldn't help emitting a sympathetic oy vey for Lipman, who paints the New York governor in the flattering light that was common before his rapid fall from grace." In my thank-you e-mail to the reviewer, I didn't take issue with her critique or try to make a case for Cuomo's historical relevance. (One shouldn't argue with a review. Not good form.)
My other choice to include real-world characters turned out to be vindicated. The Washington Post reported last February that Trump "was known inside the White House for his unusual and potentially unlawful habit of tearing presidential records into shreds and tossing them on the floor—creating a headache for records management analysts who meticulously used Scotch tape to piece together fragments of paper that were sometimes as small as confetti, as Politico reported in 2018." Many readers of Rachel to the Rescue e-mailed me after the article appeared: Was I prescient? Had I made up my heroine's crazy Scotch-taping job? No. I'd seen the piece on Politico about the record-shredding, which others apparently missed; in fact, I borrowed seven of its lines as the novel's epigraph. And my favorite validation: The then Archivist of the United States, David Ferriero, asked me in 2022 to inscribe copies of the book for the sixteen real-life "Rachels" who worked at WHORM.
In his introduction to Future Shock, originally published in 1970 by Random House, Alvin Toffler explores "the perishability of fact." He writes, "It is inevitable...in a book written over the course of several years, that some of its facts will have been superseded between the time of research and writing and the time of publication. ... We have not yet learned to conceive, research, write and publish in 'real time.'"
I presume that every time a reader meets the jovial Cuomo on page 284 of my book, an "oy vey" is uttered. I can take it. I have history on my side; well, not big-picture history, but a thin slice of current events that went drastically pear-shaped. True, if I'd known what was ahead, I wouldn't have turned Cuomo into a character. But, if challenged, I'd say redacting the ex-governor now would be the literary equivalent of cutting faces of the divorced and unforgiven out of family photos. Why dig up and edit a time capsule? Why deny the reality of the past? 
The reliable memory that serves me so well as an author also makes it difficult to forget both the fear I felt during the pandemic and the service rendered by Cuomo's news briefs. Every weekday I'd hear the governor pledge allegiance to "the great state of New York, where love wins, where we are tough, we are smart, we are united, we are disciplined," words that sent me back to my desk and to a fictional Washington, D.C., with Rachel.  
Elinor Lipman is the award-winning author of fourteen novels, most recently Ms. Demeanor (Harper Perennial, 2022).
Art: Himanshu Pandey