In our Craft Capsules series, authors reveal the personal and particular ways they approach the art of writing. This is no. 172.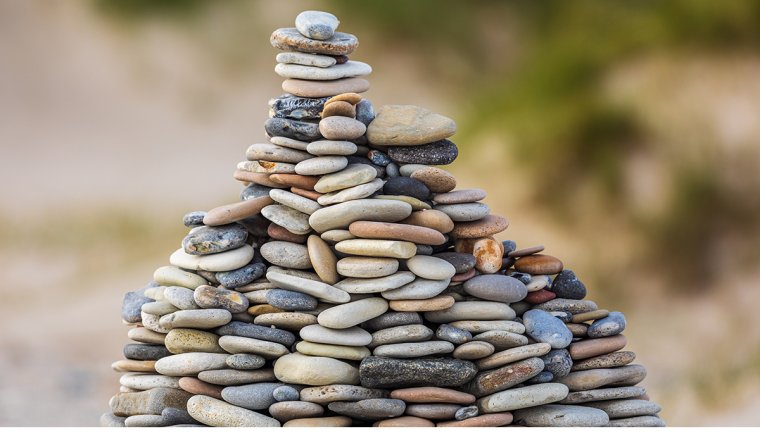 For a long time, if it came up in conversation that I was a fiction writer, I'd feel an intense need to specify: "I write short stories." Or sometimes I'd go one step further: "Very short stories." I wasn't apologizing; I was clarifying. Don't get me wrong, I love novels. But my love for novels was a reader's love, whereas my love for short stories felt writerly. I read them to study their magic, so that I might learn to fold an entire world into as few words as possible. In seeking brevity, I could play with language and explore its power; I spent most of my time on revisions—experimenting with syntax, sentences, and rhythm, trying to whittle a piece down to its most essential, economical form. This was what first interested me about writing.    
In graduate school, I thought I'd found kindred spirits who came to the MFA for the short story too. But, one by one, my classmates were tempted by the pull of the long narrative. By thesis season nearly everyone had their "idea for a novel." Meanwhile my work got shorter. 
I completed my thesis—a collection of short stories and flash fiction, which surprised no one—graduated, and took a full-time job outside of the literary world. Without classmates, workshops, a thesis advisor, or any external deadlines, my writing identity felt suddenly very tenuous. I had far less time for fiction, and I became worried: If my writing didn't demand that I make space for it, I feared I might make no space for it at all. What if, after completing my MFA, I never wrote fiction again? 
And then I had an idea for a novel. 
It was just a seed: a girl in a coma who comes to hold a strange power over people. I had been remembering a true tale from my hometown about a girl who'd nearly drowned and became comatose. Reportedly she performed miracles while unconscious. Visitors flocked to her bedside and claimed that, afterward, they were cured of various ailments. I hadn't understood much of this, being just a kid as it unfolded. But looking back as an adult, I was struck by the girl, by her family, and by the community of strangers that formed around her. I wanted to write about it. 
For months, I sat down early each morning to work on my novel. Somewhere along the way, I'd heard the tip to set a daily word count. I had no outline or plan, and I often fell short of my goal of one thousand words a day. I kept a document to log progress, following more advice I'd picked up somewhere. The aim is to gain confidence in the work as you see it grow. Days passed and one thousand words became two thousand, three thousand, five thousand. I hoped if I simply continued, the words would accumulate into a meaningful draft.
Ten thousand. Twenty-five thousand. I kept it up, stubborn and rudderless, on and on. Somewhere shy of fifty thousand, I let myself read through the draft. 
Nothing meaningful had accumulated; I could see this clearly. I abandoned the project. 
So I went back to short stories. There was comfort in returning to the form where I felt I belonged. The first piece I wrote after nixing my novel was a conscious attempt to cleanse my palate of my misguided novel attempt. The story was about a couple with a wide age gap between them grappling with the development of a new antiaging procedure: One of them wanted to try it.
I finished the story in 2016. It was about six thousand words—which was a long story for me—but I didn't feel the need to trim it. If anything, I wondered if it might need to be longer. No matter how much I revised it, the story didn't feel done. Or rather, I didn't feel done with it.  
I wrote a second story set in the same world. Then I wrote a third. I decided I was writing a collection of linked stories. I read a bunch of linked collections and novels-in-stories that I loved, which fueled me: Olive Kitteridge by Elizabeth Strout and A Visit from the Goon Squad by Jennifer Egan were two I returned to often. I kept going. 
With each story, I had a chance to start as fresh as I wanted to. I could create new characters, experiment with new structures and plotlines. I could also take whatever served me from the other stories. I let characters intersect and their plot lines braid. I am making this sound easier than it was—the drafting was hard. But it was also liberating: I could keep writing about the world of this book, following whatever direction it took me for however long I wanted. I also didn't realize what I was doing yet, so I didn't have any expectations for what I was supposed to be doing. I could just keep writing "short stories."
The biggest surprise came when this new world I was writing about revealed a familiar character: a girl in a coma. I discovered what I was up to then. I wasn't writing short stories; I was writing chapters. These pieces were fitting together to tell a larger story that might be bigger than the sum of its parts: I was writing a novel after all.
It took five years for me to complete the first full draft of The Museum of Human History, which will be published by Tin House in August. By then I was no longer calling it a collection of linked stories but a novel-in-stories. This term gave me a final set of training wheels for the work I had ahead of me: making my book, simply, a novel. 
Several full revisions and eight years after I started The Museum of Human History, I wrote its final scene. I made what I'd originally intended as standalone stories cohere into one unified tale.
Rebekah Bergman's debut novel, The Museum of Human History, will be published by Tin House in August. Her fiction has been published in Joyland, Tin House, the Masters Review Anthology, and elsewhere. She lives in Rhode Island with her family. Read more: rebekahbergman.com.
Art: Zdenek Machacek