Tobias Wolff was born in Birmingham, Alabama, in 1945, but he didn't stay there long. As a child he moved often, living at various times in Florida, Utah, Washington, and Pennsylvania. A child of divorce and of a divided family, Wolff was raised by his mother; his brother, the author Geoffrey Wolff, who until 2006 was the director of the MFA program at the University of California, Irvine, was raised by their biological father. His difficult adolescence is vividly captured in his classic memoir This Boy's Life, a book called "unforgettable" by Time and "a work of genuine literary art…as grim and eerie as Great Expectations, as surreal and cruel as The Painted Bird, as comic and transcendent as Huckleberry Finn" by the Philadelphia Inquirer. At a time when memoirs had not yet saturated the marketplace, the book won the Los Angeles Times Book Prize for biography, was a finalist for the National Book Critics Circle Award for nonfiction, and was a New York Times Notable Book of the Year. In 1993, it was made into a movie starring Leonardo DiCaprio, Ellen Barkin, and Robert De Niro. ("I don't like it," Wolff says of the movie. "I think it's my fault I don't like it. My book is a memoir, and I have a very proprietary feeling about it, in a way I wouldn't about a novel. So whenever they changed things it irritated me. Everyone seems to like it. I think they did the best they could to make a good movie, and I think the fact that I don't like it is unfair to them.")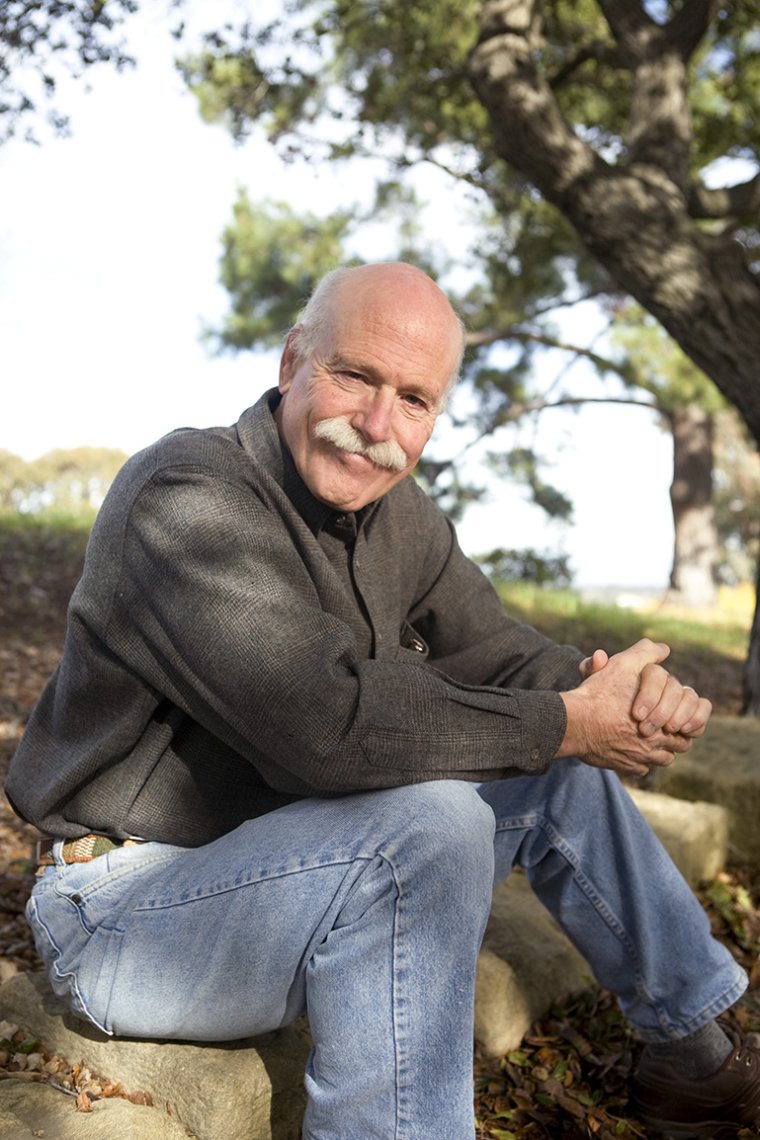 This Boy's Life is a rich narrative of dramatic scenes laced together by a strong novelistic thread. In defense of the liberties anyone writing about a life that includes others must take, Wolff acknowledges in an introductory note that his recollections differ from those of some members of his family: "I have been corrected on some points, mostly of chronology. Also my mother thinks that a dog I describe as ugly was actually quite handsome. I've allowed some of these points to stand, because this is a book of memory, and memory has its own story to tell. But I have done my best to make it tell a truthful story."
The story begins in 1955, when Wolff was ten years old. It chronicles his move with his mother from Florida to Utah—"to get away from a man my mother was afraid of," Wolff writes—and their subsequent move from Utah to Washington State, where his mother was eventually remarried, this time to Dwight, a hostile man with a family of his own. It was during this period, at fourteen or fifteen, when Wolff found himself at odds with nearly everyone and everything in his new home—and discovered that he wanted to be a writer.
He later received a scholarship to attend the Hill School, a premier boarding school in Pennsylvania. Wolff was expelled before graduating (an experience that provided the basis of his novel Old School) and joined the army at age eighteen, serving as a squad leader at Fort Jackson, South Carolina, during the summer of 1964, and then fighting in Vietnam as a paratrooper, an experience chronicled in his second memoir, In Pharaoh's Army. After four years of military service, Wolff attended Hertford College at Oxford University, where he received a degree in English in 1972. From there he moved to California and received an MA in education from Stanford University, where he was later awarded a Stegner Fellowship.
From California, Wolff moved to New York State, where he taught at Syracuse University for seventeen years. In 1997 he returned to Stanford, where he is now the Ward W. and Priscilla B. Woods Professor in the School of Humanities and Sciences. He lives in the suburbs with his family, not far from the university. Other than taking time off to travel here and there—one year in Italy, another in Mexico, another in Germany—Wolff has been fully employed with university teaching and raising a family while continuing to write.
Most of the time, Wolff works on only one writing project at a time. It used to be that if he was working on fiction, he might break off and write an essay, but he says he hasn't done that in years. Now he really needs to stay with things until they're finished, even if he can't tell if they are going to work out very well. "I'm just terrified of getting in the habit—which is very easy to do—of abandoning projects, because at any given time most of what I've written, even those things that I'm most proud of now, have seemed not to be working very well. If I had gotten into the habit of abandoning work because at the moment I couldn't see how it was going to succeed, I probably wouldn't have much work at all. I don't have that much work, in fact. I don't have a long list of books. But it would be considerably shorter had I not developed the habit of seeing things through to the end."
Although it isn't widely known, Wolff's first published book was a Vietnam novel published in England in 1975. The novel, Ugly Rumours, which has since fallen out of print, was published when he was a thirty-year-old student at Oxford. It isn't a book Wolff's particularly proud of, and he leaves it off his list of published works. He is extremely proud, though, of his most recent novel, Old School, which delves into life at an eastern boarding school for boys.
Though well received and named a finalist for three of the big awards for fiction—the Los Angeles Times Book Prize, the PEN/Faulkner Award, and the National Book Critics Circle Award—one critic in particular voiced an opinion that many fans of Wolff's short stories would probably agree with. "The main problem is that Mr. Wolff seems thoroughly ill at ease with the long-distance form of the novel," Michiko Kakutani wrote in the New York Times. "His book feels overstuffed and undernourished at the same time."
The novel's narrative, which follows a year in the life of a boy—a misfit on scholarship—at an eastern prep school, seems at times confined by its own structure. Yet there are many deft articulations of the protagonist's yearning to be a writer of note some day, depictions of his universal childhood hero-worship that is ultimately crushed by the brutal facts of reality. Our heroes, Wolff writes, are all flawed, some greatly so.

Wolff hasn't released a collection of stories since 1996, but the intervening years have not lessened Wolff's ability to write short prose with a powerful punch. Our Story Begins contains ten new stories, the first of which, "That Room," is a perfect example of Wolff's signature narrative mode—the modern, menacing, miniature fairy tale. "That Room" is a story just four pages long in which the narrator looks back over a life that nearly didn't happen. It begins:
The summer after my first year of high school, I got a case of independence and started hitchhiking to farms up and down the valley for day work picking berries and mucking out stalls. Then I found a place where the farmer paid me ten cents an hour over minimum wage, and his plump, childless wife fed me lunch and fussed over me while I ate, so I stayed on there until school started.
"That Room," like earlier stories such as "Bullet in the Brain" and "Next Door," is terrifyingly lean, careful—explosive. When I tell Wolff this in his office at Stanford, the clouds darkening the sky through his window, he hesitates then smiles. "I'll take that as a compliment," he says. "I hope that the reader will feel the submerged emotion that comes not only from finding the essential, but also cutting away things that might be explanatory and transitional—those sorts of things that I finally trust the reader to know by intuition."
A Wolff story derives as much strength from what is left unsaid as from what is said. It's a quality that mirrors the way people remember especially intense experiences in real life, and nearly all of Wolff's work is rooted in some version of remembered real-life experience—his memories and meditations bubble up out of his consciousness and agitate him into writing about them. "That Room" is a perfect example. In it, he describes how he worked on farms in the summer in Washington State when he was growing up. Listening to Wolff talk about the inspiration for the story—the evening he and two Mexican field workers went back to their room to get drunk—is not unlike the experience of reading it.
"We went back to their place and we started drinking and this guy went and got his gun and put it on the table," he recalls. "I had my first real understanding that I was in danger at that point. I think back to that night and I think it was just dumb luck I didn't get my ass shot. I was saved by a friend of mine puking under the table. It jolted this guy out of whatever furious reverie he was in. This fantastic vision of reality that had evolved in his drunkenness and rage—and suddenly I looked different to him, I wasn't myself. This physical act somehow disgusted him and jolted him, pulled him back. It is a strange thing to owe your life to, if indeed I do. I might. It made me think so much about the atmosphere of that moment, that room. To think of the smell of mildew and things like mortality—as opposed to all the plans we make with our lives and all the expectations that we have for ourselves."
"That Room" is remarkably compact. The power of the story—and the recollection—lies in its concentration: One moment, one night. Wolff captures and distills the narrative moment then extends its revelations into the next moment and finally into the life of the reader. As Wolff writes, our lives are filled with just such revelations, whether we are aware of them or not: "That room, once you enter it, you never really leave. You can forget you're there, you can go on as if you hold the reins, that the course of your life, yea even its length, will reflect the force of your…judgments. And then you hit an icy patch on a turn one sunny March day and the wheel in your hands becomes a joke and you no more than a spectator to your own dreamy slide toward the verge, and then you remember where you are."
Wolff's stories are filled with such distillations of intense, life-altering moments, and Our Story Begins presents the best examples from his past quarter century of writing. Something always happens in a Wolff story—something troublesome, something violent, either literally or emotionally. Indeed, so much violence to the human spirit hasn't been seen in a short story collection since Flannery O'Connor's A Good Man Is Hard to Find.
Despite the retrospective dimensions of the new book, Wolff stresses that it is not a "Complete Stories" or an otherwise career-defining collection. "There is nothing final about it and I don't mean it to be," he says.

There are times—more often these days than in the past, it seems—when Wolff is more interested in reading than writing. He'll read to "fill up the well again," he says, but when he is writing he requires a space that's intensely solitary, which is why he holes up in the basement of the library at Stanford in a little room without windows, without pictures, with just a single overhead fluorescent light. No books are there to distract him. No telephone, no fax, no Internet. It is a good place to work. When he goes there, he says, "I'm pulling the covers up over my head."
In his work, especially his stories, Wolff pulls the covers over his own head only to rip them away from ours. He is a writer deeply interested in style and structure and form, but only as they allow him to better shape a story and affect a reader's experience. Obviously, he's in love with the raw materials of literature: words, sentences, paragraphs. He's maniacal, in fact, about getting the right words in the right order—as was his old friend Ray—but, as he writes in his preface to Our Story Begins, he's never regarded his stories as sacred texts. "To the extent that they are still alive to me I take a continuing interest in giving that life its best expression," he writes. "This satisfies a certain aesthetic restlessness, but I also consider it a form of courtesy."
For those who already know and love his work—and even for the uninitiated—Wolff's courtesy is an invitation that should be difficult to refuse.
Joe Woodward's previous work in Poets & Writers Magazine includes profiles of Bret Easton Ellis, Carol Muske-Dukes, Neal Pollack, and David Foster Wallace.