Submissions are currently open for the Tell it Strange Essay & Story Contest, sponsored by the Gotham Writers' Workshop and the Writer. The winner will receive $1,000, publication in the Writer, and tuition valued at $445 to take a class through the Gotham Writers' Workshop in New York City or online.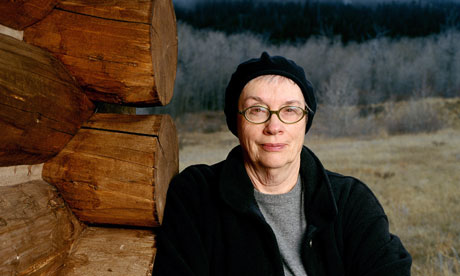 A $500 second-place prize and a $250 third-place prize will also be given; both awards include publication on the Writer website and tuition for a workshop. All three winners will also receive a subscription to the Writer.
Using the online submission system, submit a story or essay of up to 1,000 words with a $15 entry fee by May 31. The piece should respond to one of the following two quotes by fiction writer Annie Proulx: "We're all strange inside. We learn how to disguise our differences as we grow up (The Shipping News);" or "There's something wrong with everybody, and it's up to you to know what you can handle (Close Range)." The winner will be announced by July 1.
Annie Proulx is the author of four short story collections, four novels, and most recently Bird Cloud: A Memoir of Place (Simon & Schuster, 2011). Her novel The Shipping News (Simon & Schuster, 1993), about a family living in Newfoundland, won the Pulitzer Prize and the National Book Award. Close Range (Simon & Schuster, 1999) is a collection of short stories about Wyoming, including "Brokeback Mountain."
Established in 1993, the Gotham Writers' Workshop offers creative writing workshops in New York City and online for poets, fiction writers, and nonfiction writers. The mission of Gotham Writers' Workshop is "to demystify the writing process through expert instruction and proven methods in a safe, creative learning environment."

Proulx: Eamonn McCabe/the Guardian