See writers who attended this program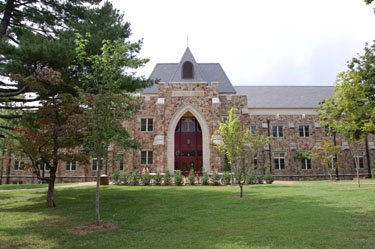 Genre:
Poetry, Fiction, Creative Nonfiction
Core Faculty Includes:
Poetry: Nickole Brown, Tiana Clark, Charles Martin
Fiction: Chris Bachelder, Lee Conell, Michael Griffith, Adrianne Harun, Jamie Quatro
Nonfiction: Kelly Grey Carlisle, Neil Shea, Meera Subramanian, John Jeremiah Sullivan
Playwriting and Screenwriting: Arlene Hutton, Cheri Magid, Elyzabeth Wilder
Affiliated Publications/Publishers:
Other Features:
The Sewanee School of Letters MFA is a summer-only residency. The program also offers a degree in playwriting.
Students attend a six-week residency each June to July at the University of the South in Sewanee, Tennessee. Students are expected to complete the program in four or five years.
The faculty changes each summer. The program hosts a lecture and reading series.
The program also offers a track in screenwriting/playwriting, as well as tracks in poetry, fiction, and nonfiction.
Students attend two five-day residencies each year, in January and June, at the Seton Hill University campus in Greensburg, Pennsylvania. The program specializes in popular fiction.
The application deadline is October 5, 2019 for the January residency and March 22, 2020, for the June residency. Scholarships available. 
Graduates:
Cheryl Whitehead, Brendan Minihan, Kristen Skrinde, Don Parker, Sandra Van Pelt Hogue and Wendy Dunmeyer, Dwight Gray, Maggie Blake Bailey, Hannah Palmer, Clay Byars