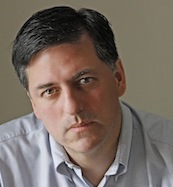 Publications and Prizes
Books:
Crossing Borders: Personal Essays
(
Arte Publico Press
,
2011
)
,
From This Wicked Patch of Dust
(
University of Arizona Press
,
2011
)
,
Our Lost Border: Essays on Life amid the Narco-Violence
(
Arte Publico Press
,
2013
)
,
The Last Tortilla and Other Stories
(
University of Arizona Press
,
1999
)
,
The Nature of Truth: A Novel
(
Northwestern University Press
,
2003
)
Anthologies:
Camino del Sol: Fifteen Years of Latina and Latino Writing
(
University of Arizona Press
,
2010
)
,
City Wilds: Essays and Stories about Urban Nature
(
University of Georgia Press
,
2002
)
,
Hecho En Tejas: An Anthology of Texas Mexican Literature
(
University of New Mexico Press
,
2006
)
,
Hit List: The Best of Latino Mystery
(
Arte Publico Press
,
2009
)
,
Latino Boom: An Anthology of U.S. Latino Literature
,
Literary El Paso
(
Texas Christian University Press
,
2009
)
,
New Border Voices: An Anthology
(
Texas A&M University Press
,
2014
)
,
New World: Young Latino Writers
,
Nuestra Aparente Rendicion
(
Grijalbo - Random House Mondadori
,
2011
)
,
Once Upon A Cuento
,
Writing for Life: Paragraphs and Essays
,
Writing for Life: Sentences and Paragraphs
,
You Don't Have A Clue: Latino Mystery Stories for Teens
(
Arte Publico Press
,
2011
)
Prizes Won:
Premio Aztlan Literary Prize; International Latino Book Award; Southwest Book Award (thrice); Notable Book, Southwest Books of the Year; Fulbright Scholarship; Hispanic Scholarship Fund's Alumni Hall of Fame; Bronze Award for Essays, ForeWord Reviews; Literary Legacy Award; Texas Institute of Letters; Bronze Award for Multicultural Fiction, ForeWord Reviews
Reviews, Recordings, and Interviews
More Information
Listed as:
Creative Nonfiction Writer, Fiction Writer
work_excerpt:
"What finished destroying any 'we' the old country possessed—now that I think about it—was when we, too, became the media. When we sold ourselves for nothing. When we became anonymous online. When the vilest could be heard and amplified. When any fame, or infamy, meant we were alive. Split-second reactions with a Love ping, or quick condemnations with a Hate ding, these became our identities. We reduced thought to three sentences. We stopped talking to each other except through our media; we stopped wasting and creating time as selves alone; our media selves became our only selves. At first I imagined it a new culture. Amusing stupidities, I thought. But these reactions, did they damage our thinking forever? These games, over years, did they reprogram our interactions with each other, becoming our reasons, arguments, even moral beliefs?... What saved me, what gave me a sense of perspective, was also what had condemned me: I had been born at the edge of the edge of a crumbling world." —Library Island, by Sergio Troncoso, Michigan Quarterly Review, 2017.
Last updated: Dec 12, 2017