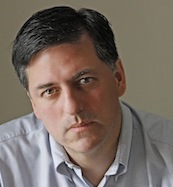 Publications and Prizes
Books:
Crossing Borders: Personal Essays
(
Arte Público Press
,
2011
)
,
From This Wicked Patch of Dust
(
University of Arizona Press
,
2011
)
,
Our Lost Border: Essays on Life amid the Narco-Violence
(
Arte Público Press
,
2013
)
,
The Last Tortilla and Other Stories
(
University of Arizona Press
,
1999
)
,
The Nature of Truth: A Novel
(
Arte Público Press
,
2014
)
Anthologies:
Camino del Sol: Fifteen Years of Latina and Latino Writing
(
University of Arizona Press
,
2010
)
,
City Wilds: Essays and Stories about Urban Nature
(
University of Georgia Press
,
2002
)
,
Hecho En Tejas: An Anthology of Texas Mexican Literature
(
University of New Mexico Press
,
2006
)
,
Hit List: The Best of Latino Mystery
(
Arte Público Press
,
2009
)
,
Latino Boom: An Anthology of U.S. Latino Literature
,
Literary El Paso
(
Texas Christian University Press
,
2009
)
,
New Border Voices: An Anthology
(
Texas A&M University Press
,
2014
)
,
New World: Young Latino Writers
,
Nuestra Aparente Rendicion
(
Grijalbo - Random House Mondadori
,
2011
)
,
Once Upon A Cuento
,
We Wear the Mask: Fifteen True Stories of Passing in America
,
Writing for Life: Paragraphs and Essays
,
Writing for Life: Sentences and Paragraphs
,
You Don't Have A Clue: Latino Mystery Stories for Teens
(
Arte Público Press
,
2011
)
Prizes Won:
Premio Aztlan Literary Prize; Best Books of the Year, Kirkus Reviews; Bronze Award for Essays, ForeWord Reviews; Bronze Award for Multicultural Fiction, ForeWord Reviews; International Latino Book Award; Southwest Book Award (thrice), Border Regional Library Association; Notable Book, Southwest Books of the Year; Fulbright Scholarship; Hispanic Scholarship Fund's Alumni Hall of Fame; Literary Legacy Award, El Paso Community College; Texas Institute of Letters
Reviews, Recordings, and Interviews
More Information
Listed as:
Creative Nonfiction Writer, Fiction Writer
work_excerpt:
"In front of him Isidoro sees himself as a ten-year-old boy, and he is wearing a white T-shirt in El Paso, his panza protruding from his too-tight jeans. On the T-shirt it says Lee's Fleas in lime green, with a silhouette of a golfer in mid-swing launching a ball into the endless white, which is now somewhat dirtied by a churro he is holding. His father and mother are somewhere nearby, waiting, while a crowd disperses from a public golf course in Ascarate Park. Isidoro can see himself, that boy's face, there is something magnificent on it–a heady pride at having just seen Lee Trevino at an exhibition, at the cool T-shirt he is wearing, which he begged his parents to buy for him, at seeing his father's face so happy for once to be in the United States as a Mexican. As the boy Isidoro is walking up a slight hill to the green, an Anglo couple descend toward him. The man, with glasses and a sneer, says with a Texas drawl to the woman next to him, "That's some fat flea." Isidoro the phantasm sees only black in front of him, but he remembers what happened next after that scene from his personal history. Isidoro the boy was consumed with a rage that lasted until they returned home to Ysleta, in the Volkswagen Beetle, all six of them jammed together, Isidoro elbowing his little brother's head, which, after a yelp, prompted his older brother to jab him in the stomach, which in turn led to a shout from his sister to their mother … Isidoro wanted to throw the T-shirt out, and did fling it into the trashcan, but retrieved it and kept it at the bottom of his underwear drawer years after it stopped fitting him. He finally threw the yellowed rag away when he left for college." —Eternal Return, by Sergio Troncoso, Yale Review, 2018.
Last updated: Mar 24, 2019