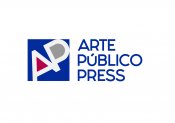 See writers who are published by this small press
Genres Published:
Poetry, Fiction, Creative Nonfiction, Translation
Book Types:
Short story collections, Essay collections, Novel, Memoir, Poetry collections
Publishes Through Contests Only:
Accepts Unsolicited Submissions:
Accepts Simultaneous Submissions:
Distributors:
Arte Público works with commissioned sales reps to sell into the trade; its books are available through all book wholesalers and distributors.
Editorial Focus
Arte Público Press is a non-profit literary publisher based at the University of Houston. It is mission driven, publishing US Hispanic literature, both contemporary and recovered. Its publications (novels, story and essay collections, poetry, and drama) are by Cuban Americans, Mexican Americans, Puerto Ricans, Salvadorans, etc.
Tips From the Editor
Be sure to include a cover letter that includes your credentials and the audience for your work.
Contact Information
Marina Tristán, Assistant Director
4902 Gulf Fwy, Bldg 19, Rm 100
Last updated: Aug 07, 2023