The Rona Jaffe Foundation has announced the winners of the 2016 Rona Jaffe Foundation Writers' Awards. The annual awards are given to six emerging women writers of exceptional talent; each winner receives $30,000.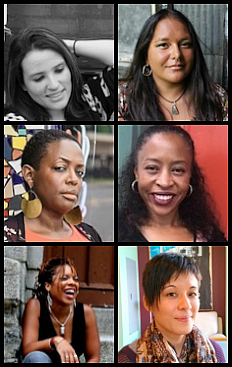 This year's winners are poet Airea D. Matthews; fiction writers Jamey Hatley, Ladee Hubbard, and Asako Serizawa; and nonfiction writers Lina María Ferreira Cabeza-Vanegas and Danielle Geller. The winners will be honored at a private awards ceremony in New York City on September 15.
Beth McCabe, director of the Writers' Awards program, stated in a press release, "All of our award winners are writing as exiles to some degree and investigating the historical, political and profoundly personal ramifications of this state of being…. Their work has led them in different directions but each, I believe, is profoundly connected to her sense of place—homeland—and digging deep to come to terms with her personal history through her writing." 
Established in 1995 by novelist Rona Jaffe (1931–2005), the Writers' Awards program has since given more than $2 million to women in the early stages of their writing careers. Previous winners include Eula Biss, Rivka Galchen, ZZ Packer, Kirstin Valdez Quade, and Tracy K. Smith.
There is no application process for the awards; the Foundation solicits nominations each year from writers, editors, critics, and other literary professionals, and an anonymous committee selects the winners.
To learn more about the winners and program, visit the Rona Jaffe Foundation website. 
(Photos, clockwise from top left: Lina María Ferreira Cabeza-Vanegas, Danielle Geller, Ladee Hubbard, Asako Serizawa, Airea D. Matthews, Jamey Hatley)