The new editor of the Oxford American, the literary magazine based in Conway, Arkansas, now celebrating its twentieth anniversary, is Roger D. Hodge, a former editor of Harper's Magazine. Hodge follows the Oxford American's founding editor, Marc Smirnoff, who was fired in July following allegations of sexual harassment by female staff members and interns. In a recent interview Hodge spoke about his plans for the magazine.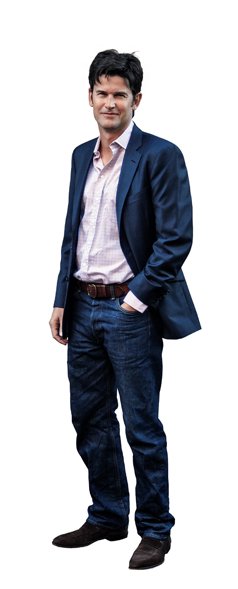 You're coming to the Oxford American after a period of turmoil involving your predecessor. To what extent do you feel a need to address that situation?
Not at all, really. Institutions always go through transitions, sometimes dramatic, sometimes not.
This was pretty dramatic.
What I'm interested in doing is editing a great magazine. That's going to be my entire focus. I think the Oxford American is in great shape, both editorially and financially, and I'm optimistic and excited about the work we're going to do. I don't really think that the circumstances to which you have referred need enter into my considerations at all.
You said recently that you admired the magazine but felt it needed more reporting. What sort of journalism do you envision?
What I have in mind for the magazine is the kind of long-form literary journalism that you read in Harper's, for example, or GQ or the New York Times Magazine. It's narrative in form, character driven, highly descriptive, and so on. We've seen this kind of writing in the Oxford American, obviously, but the balance in the magazine, as it has been edited in recent years, has been—in my view, frankly—off. So you'll see more of that, along with essays, fiction, poetry, and other things.
Any particular topics you want to cover?
Well, anybody can sit around and say, "We should do a story about fracking." Or about Katrina, or the Vietnamese shrimpers down in Louisiana who've been having a hard time, or pot plantations in middle Tennessee. But all of those are just topics, not stories. The challenge for editors and writers is to find the angle, the character who's going to drive that story, and some kind of a conceit to bring it all together. Otherwise you don't have a story.
You mentioned long-form journalism, of which there's less these days, certainly in newspapers. Even in magazines, it seems, there's not as much.
Actually, I would slightly dispute that. I think we're in a golden age of long-form reporting. There are so many writers out there who are doing amazing work, and the work is being published in glossy, commercial magazines and literary journals. When you talk to editors at magazines, this is what everybody wants to do: good reporting, vivid description, strong characters. There may be commercial constraints on how much space they can devote to these stories. But the Oxford American is the perfect place for this kind of work, because we have ample space, and we have the ambition.
The Oxford American has traditionally focused on the South. Will that continue to be the case?
Well, its historic identity has always been that of a Southern magazine. That's part of its appeal, and I have no intention of changing that in some dramatic way. I do think the questions of What is the South? and Who are Southerners? can be overdone. I don't think we're going to be sending reporters to Afghanistan or the Great Lakes region; there are infinite landscapes in the southern United States for us still to explore. But I'm not going to foreclose on interesting stories in other directions, should we be led in those directions. I'm not interested in arbitrarily saying, "No, we can't cover that story because, by some historic happenstance, Missouri is not really counted as a Southern state." I don't like to follow formulas.