The Chicago–based Poetry Foundation has established a new annual award for poetry criticism. The $7,500 Pegasus Award for Poetry Criticism will honor book-length works of criticism published in the previous year, including biographies, essay collections, and critical works that consider the subject of poetry or poets.
Submissions are currently open for the 2014 prize, which will be given for a work published in 2013. Publishers may submit books for consideration by February 1. There is no entry fee.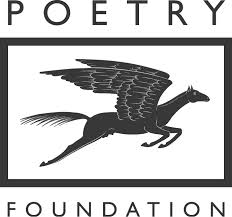 "This must be one of the great historical moments for poetry, as there are so many thriving poetry presses, reading series, and astonishing new poems," said Poetry Foundation president Robert Polito in a press release. "The Poetry Foundation supports poets through Poetry magazine, our website, and a Chicago reading series, among numerous other ways, both public and behind-the-scenes. But we also are deeply engaged by conversations about poetry, and this award for an outstanding critical book is an exciting addition to our roster of poetry prizes."  
Books may be submitted for consideration using the online submission form, and must include the author name, title, publisher, and publication date. Two copies of the final book should be mailed to the Poetry Foundation, Pegasus Award for Poetry Criticism, 61 West Superior Street, Chicago, IL 60654.
The winner of the inaugural prize will be celebrated at an awards ceremony on June 9, 2014, in Chicago.
The Poetry Foundation's annual poetry awards include the $100,000 Ruth Lilly Poetry Prize, which is given to honor a living U.S. poet for lifetime achievement; and the newly expanded Ruth Lilly and Dorothy Sargent Rosenberg Fellowships, which recognize the work of five young poets.