In our Craft Capsules series, authors reveal the personal and particular ways they approach the art of writing. This is no. 166.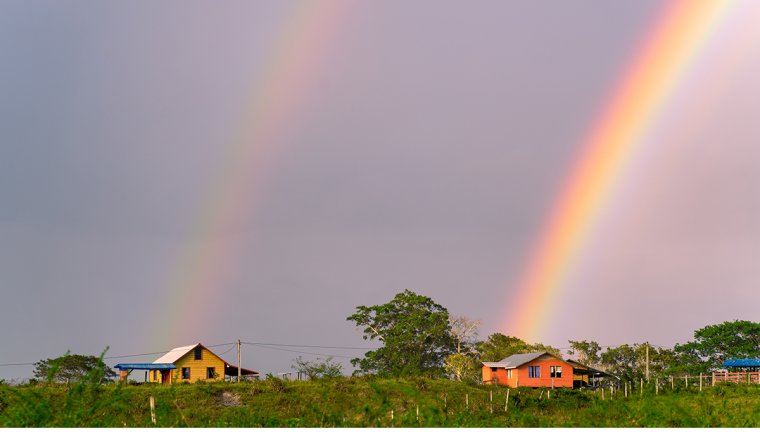 Earlier this year, the poet and essayist Ross Gay visited my poetry class at MIT. Our theme for the semester is "social poetics," inspired by the Mark Nowak book of the same name. My students and I have been doing our best to figure out how to more thoughtfully theorize togetherness, as well as how an ancient impulse towards assembly shows up in the essential workings of what we call poetry, movement, and song. Ross talked to my students about joy, which he fittingly described, in response to a question, as "how it feels to practice the fact of our entanglement." He further elaborated this point later in the day while sharing an essay about his favorite pop-music covers during a public reading from his new book, Inciting Joy (Algonquin, 2022). The practice of one artist covering the song of another, he offered, is evidence of extensive study and deep admiration. It is a way of saying, I love this song, this sound, this feeling so much, I want there to be more of it in the world. I will reproduce its magnificence on my own time. In my own voice. This approach to thinking about covers, the act and art of covering, carries the echo of Elaine Scarry's argument in her book On Beauty and Being Just (Princeton University Press, 1999): that beauty "brings copies of itself into being." Even an act like staring, Scarry theorizes, is an attempt to replicate the initial moment of astonishment that a beautiful object evokes in us.
Ross's lecture got me thinking about all the covers in my life that I love. Stevie Wonder's double-cover of The Carpenters' classic "(They Long to Be) Close to You" and the Jackson 5's "Never Can Say Goodbye," which he performed on the David Frost Show in 1972. Aretha Franklin's "Respect," which is a cover of an Otis Redding song, though Franklin's is the much more famous rendition. And then, of course, there's Anderson .Paak's cover of "Such Great Heights" by The Postal Service, which is featured on his 2013 EP, Cover Art (which can still be found, it bears mentioning, on Bandcamp). It is an album composed entirely of rock and folk covers, sung with a soulfulness that takes the music into another atmosphere. With a good cover, imitation is not only flattery. It is a kind of education. It is a practice of combing through all the voices in the world in search of a combination that feels true.
In the life of a poet, covering is one of the ways to enter a tradition, and it can take on a multitude of forms. Think here of Robert Lowell's 1960 collection, Imitations, with its array of poems echoing everyone from Homer to Baudelaire, Rilke to Rimbaud. Or John Murillo's poem "Variations on a Theme by Elizabeth Bishop," which further extends the range of Bishop's canonical meditation on loss, "One Art." For both writers, the precursory work they are in conversation with is a launchpad, an invitation to innovate rather than an unapproachable standard to be admired from afar. Influence is an occasion for dialogue. It's part of how we discover our strengths and obsessions, our vulnerabilities, our sense of ourselves as part of a field—a never-ending ensemble, rather than a lone voice shouting into the great expanse. And sure, on some days, it might still feel that way. But the practice of reading and listening as widely as possible, of paying attention to the small, breathtaking details of your everyday life, allows you to approach the work of those who have come before us with something new, and vibrant, to say.
On my best days, I'm doing a solid cover of my father, who worked the night shift at the post office for forty years, and still had the energy when he got home to make sure that our hair was brushed and that we were armored in cocoa butter before we went off to school in the morning. When I dance, I know I'm pulling from both Bobby Brown and my big sister, LaToya, who used to bring me with her to step practice and house parties, where I learned the moves that I would carry with me all the way to college. When I teach, I know I'm reflecting the light of my grandmother, who could recite poetry and folklore from memory. She hosted a Christmas Day talent show at her apartment in the South Bronx for decades. All the kids present had to perform covers: of Bible verses, Michael Jackson choreography, favorite songs—it was up to us. The sharing was the point. The joy was the point. And if you forgot the words or the steps, someone was there to help you out. They would cover for you.
Most of us who turn to the page to bear witness, to dream, are working on covers in one way or another. To make that practice intentional—to actively seek out the voices of ancestors, literary, familial, and otherwise, in our compositional approaches—not only honors the past, but it builds a more expansive future for the writers who will follow us, as well as the ones we are working alongside in the here and now. Covering is a way of life. It is an aesthetic commitment to repetition with a difference, the dazzling flourish, our willingness to follow what we cherish as far as it can take us. We cover to preserve, adorn, and immortalize in a world where time eventually takes everything. We cover to take care. We cover to remind the world that we were here, once, and in love with what we could hold for only a moment.
Joshua Bennett is the author of five books of poetry, criticism, and narrative nonfiction: Spoken Word: A Cultural History (Knopf, 2023); The Study of Human Life (Penguin, 2022), which was a winner of the Paterson Poetry Prize, longlisted for the Griffin International Poetry Prize and the Massachusetts Book Award, and is currently being adapted for television in collaboration with Warner Brothers Studios; Owed (Penguin, 2020), a finalist for the New England Book Award; Being Property Once Myself (Harvard University Press, 2020), winner of the MLA's William Sanders Scarborough Prize; and The Sobbing School (Penguin, 2016), winner of the National Poetry Series and a finalist for an NAACP Image Award. For his creative writing and scholarship, Joshua has received fellowships and awards from the Guggenheim Foundation, the Whiting Foundation, the National Endowment for the Arts, and the Society of Fellows at Harvard University. This summer, he will join the faculty of MIT as a professor of literature and distinguished chair of the humanities. He lives in Massachusetts.
Art: Ronald Plett