The Yale University Library announced today that Nathaniel Mackey has won the 2015 Bollingen Prize for American Poetry. The biennial prize of $150,000 is awarded to an American poet for the best book of poetry published during the previous two years, or for lifetime achievement in poetry.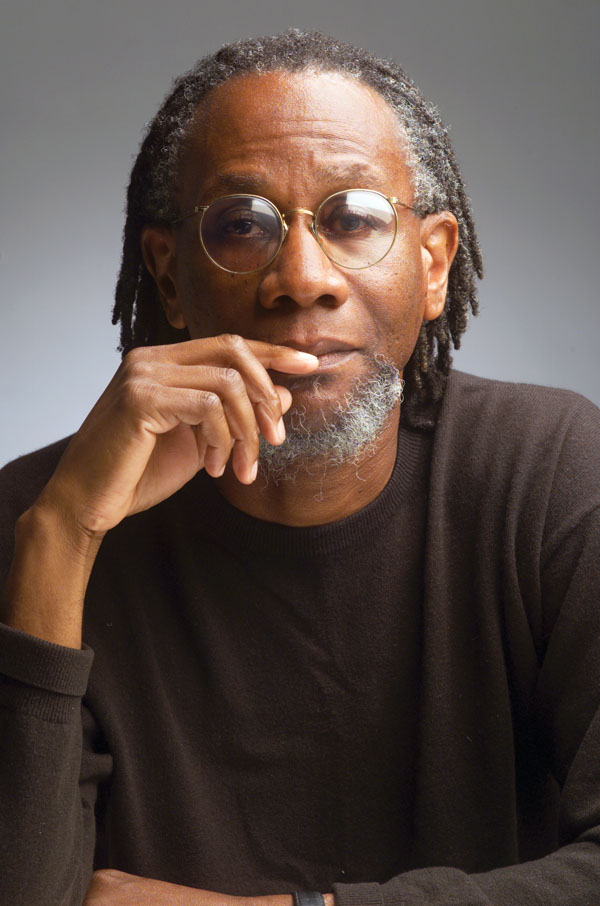 The judging committee, which consisted of Al Filreis, Tracy K. Smith, and Elizabeth Willis, said of Mackey's achievements: "Mackey's decades-long serial work—Songs of the Andoumboulou and Mu—constitutes one of the most important poetic achievements of our time. Outer Pradesh—jazz-inflicted, outward-riding, passionately smart, open, and wise—beautifully continues this ongoing project."
Mackey is the author of numerous books of prose, critical essays, and over a dozen poetry collections, including the National Book Award­–winning Splay Anthem (New Directions, 2006), Nod House (New Directions, 2011), and most recently Outer Pradesh (Anomalous, 2014). In May 2014, Mackey was awarded the Poetry Foundation's Ruth Lily Poetry Prize for lifetime achievement. Other awards and honors include the Whiting Writer's Award, a 2010 Guggenheim Fellowship, and the Stephen Henderson Award from the African American Literature and Culture Society. Mackey has also served as chancellor for the Academy of American Poets. He teaches at Duke University.
Recent winners of the Bollingen Prize include Louise Glück, Gary Snyder, Adrienne Rich, Susan Howe, and Charles Wright. Established in 1948 by Paul Mellon, the prize is administered by Yale's Beinecke Rare Book & Manuscript Library and has honored major American poets such as Ezra Pound, E.E. Cummings, Marianne Moore, and Wallace Stevens.
You can read a selection from Mackey's collection Outer Pradesh at the Beinecke Library website.
Photo: Nathaniel Mackey (credit Nina Subin/New Directions)