Last night, at a ceremony in New York City, the winners of the twenty-eighth annual Lambda Literary Awards (the "Lammys") were announced. The awards recognize excellence in LGBTQ literature, critical studies, and drama, and are given in twenty-five categories determined by more than ninety judges.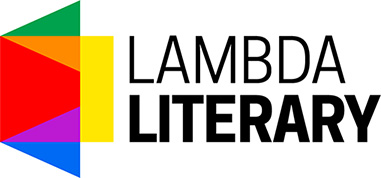 The awards in poetry were given in three categories: The Lesbian Poetry award went to Dawn Lundy Martin for Life in a Box Is a Pretty Life (Nightboat Books); the Gay Poetry award resulted in a tie between Nicholas Wong's Crevasse (Kaya Press) and Carl Phillips's Reconnaissance (Farrar, Straus and Giroux); and the Transgender Poetry prize went to kari edwards's succubus in my pocket (EOAGH Books).
In fiction, the awards were administered in five categories: The Lesbian Fiction award went to Under the Udala Trees by Chinelo Okparanta; Hasan Namir won in Gay Fiction for God in Pink (Arsenal Pulp Press); Anna North won the Bisexual Fiction prize for The Life and Death of Sophie Stark (Blue Rider Press); Roz Kaveney took home the Transgender Fiction award for Tiny Piece of Skull: Or, a Lesson in Manners (Team Angelica Publishing); and the LGBT Debut Fiction prize went to Victor Yates for A Love Like Blood (Hillmont Press).
During the reception, poet Eileen Myles was honored with the organization's Pioneer Award, and nonfiction writer Hilton Als received the Trustee Award for Excellence in Literature.
A complete list of winners in all twenty-five categories, as well as photos of the awards gala, are available on the Lambda Literary website.
Lambda Literary is a nonprofit foundation dedicated to celebrating and advancing Lesbian, Gay, Bisexual, Transgender, and Queer literature. In addition to the annual Lammy Awards, the foundation administers prizes for emerging and mid-career writers, hosts the Writers Retreat for Emerging Voices, and sponsors the LGBT Writers in Schools program.