Today's GalleyCrush is Ashley C. Ford's Somebody's Daughter, forthcoming from Flatiron Books on June 1, 2021.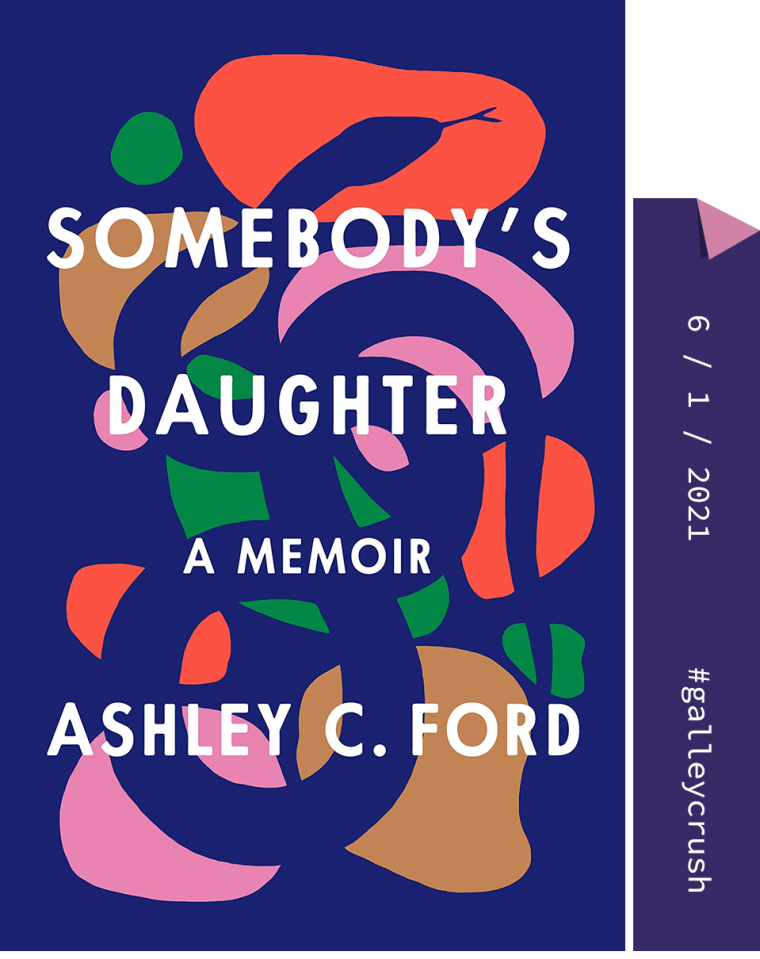 Perfect pitch: "One of the most prominent voices of her generation debuts with an extraordinarily powerful memoir: the story of a childhood defined by the ever looming absence of her incarcerated father and the path we must take to both honor and overcome our origins."
First line: "Just remember, you can always come home."
Big blurb: "Ashley Ford's prose is glass—so clear, sharp, and smooth that the reader sees, in vivid focus, her complicated childhood, brilliant mind, and golden heart. The gravity and urgency of Somebody's Daughter anchored me to my chair and slowed my heartbeat—like no book has since Toni Morrison's The Bluest Eye. Ashley Ford is a writer for the ages, and Somebody's Daughter will be a book of the year." —Glennon Doyle
Book notes: Hardcover, memoir, 224 pages.
Cover credit: Rachel Willey.
Author bio: Ashley C. Ford lives in Brooklyn, New York. She hosts The Chronicles of Now podcast, on which she has featured Lisa Taddeo, Carmen Maria Machado, Tommy Orange, Curtis Sittenfeld, and more. She also cohosts the HBO companion podcast Lovecraft Country Radio. Ford has written or guest-edited for the Guardian, ELLE, BuzzFeed, Out, Slate, Teen Vogue, New York Magazine, Allure, Marie Claire, and the New York Times, among other publications.