Today's GalleyCrush is Nawaaz Ahmed's Radiant Fugitives, forthcoming from Counterpoint on August 3, 2021.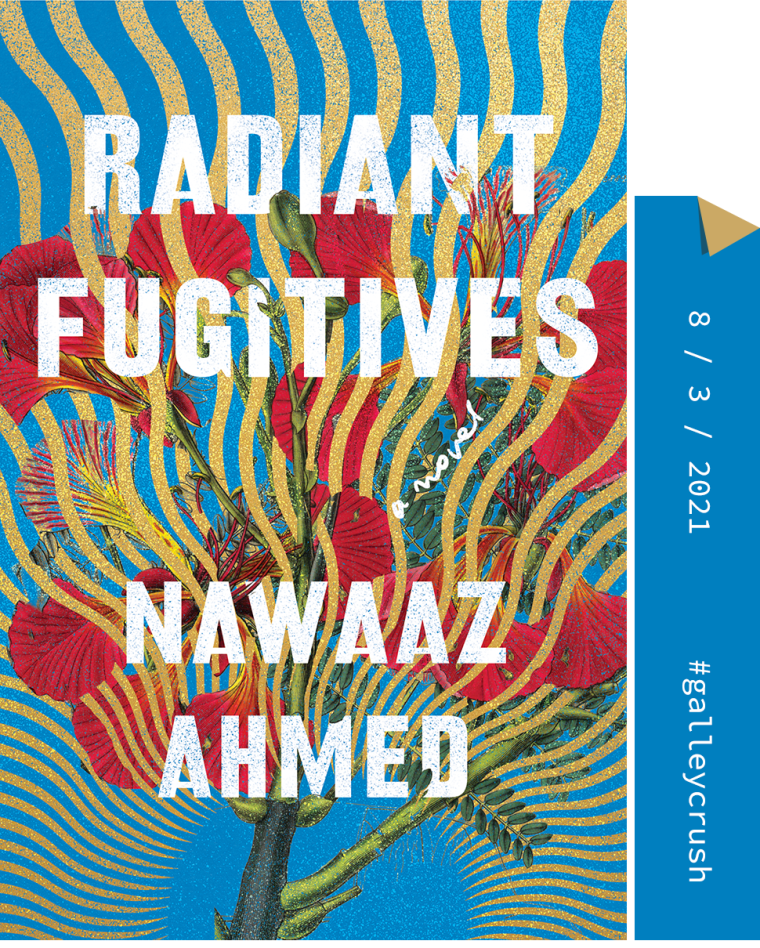 Perfect pitch: "A tour de force debut following three generations of a Muslim Indian American family confronted with a nation—and a world—on the brink of change."
First lines: "My life outside my mother's womb has just begun. But what a beginning: I'm bathed in a harsh light, buffeted by jarring noises from all directions, and besieged by cold hands and instruments that prod and squeeze."
Book buzz: "Radiant Fugitives indeed glows. This is such a beautiful novel, full of light and luminous sentences. Reading it felt like basking in a generous and lucid intelligence. Ahmed writes his characters and their worlds with honesty and compassion. This is a writer to watch, a voice we need." —Matthew Salesses
Cover credit: Jacket design by Jaya Miceli, images © Shutterstock/Vector Memory and Alamy Stock Photo.
Book notes: Hardcover, fiction, 384 pages.
Author bio: Nawaaz Ahmed was born in Tamil Nadu, India. Before becoming a novelist, he was a computer scientist, researching search algorithms for Yahoo. He holds an MFA from the University of Michigan in Ann Arbor and is the winner of several Hopwood Awards. He has completed residencies at MacDowell, Yaddo, Djerassi, Bread Loaf, and the Virginia Center for the Creative Arts. He has also received fellowships from Kundiman and Lambda Literary. His fiction has appeared in the Sonora Review and been performed at the Sterling Music Room. He lives in Brooklyn, New York.
Correction: A previous version of this article misspelled the name of the jacket designer.