Today's GalleyCrush is Sasha Fletcher's Be Here to Love Me at the End of the World, forthcoming from Melville House on February 8, 2022.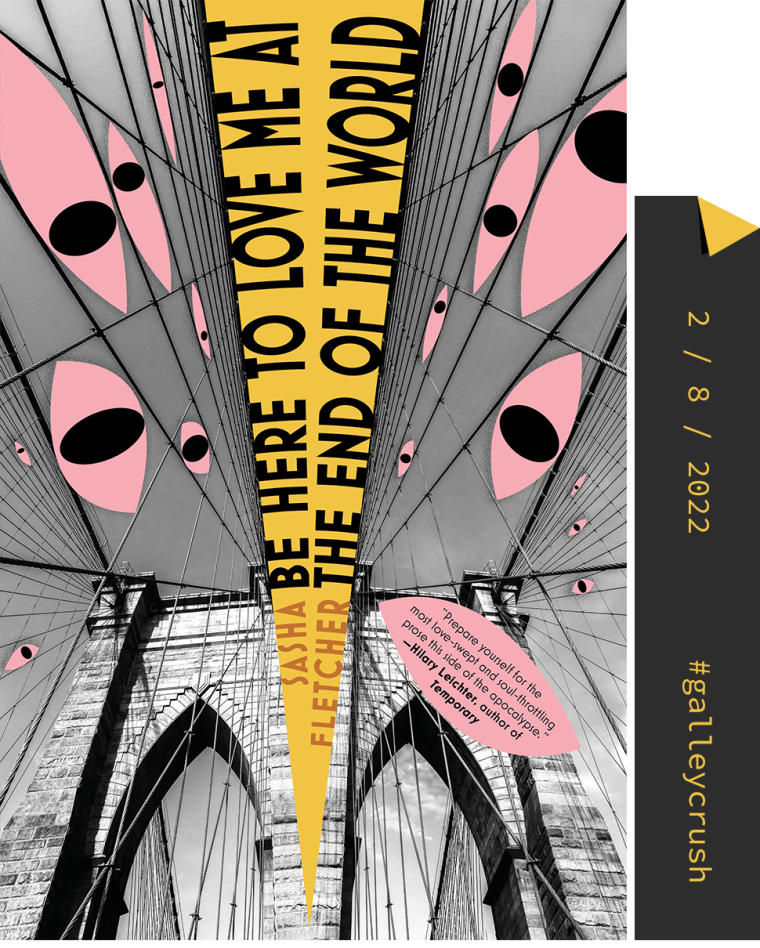 Perfect pitch: "A love story set in a bad dream about America, concerning permanent debt, secret police, making dinner, and unpaid invoices—right up until the end of the world."
First lines: "It's Brooklyn. It's winter. It's so cold outside that you could execute billionaires in the street and it hasn't even snowed."
Book buzz: "This book roils with beauty, with enthusiasm, with love for both the miniscule and oversized wonders of the world, it holds the griefs and violence of our moment tenderly in its outstretched hands and asks you, the reader, what we should do about them. Sasha Fletcher is a rare gem of a writer, and this novel is one of a kind." —Alexandra Kleeman
Cover credit: Beste Miray Doğan
Book notes: Paperback, fiction, 272 pages.
Author bio: Sasha Fletcher is the author of the poetry collection It Is Going to Be a Good Year (Big Lucks, 2016), several chapbooks of poetry, and a novella.