Claremont Graduate University has announced the finalists for the Kingsley Tufts Poetry Award and Kate Tufts Discovery Award. Both awards are given for poetry collections published in the previous year; the $100,000 Kingsley Tufts Poetry Award is given to a midcareer poet and the $10,000 Kate Tufts Discovery Award is given for a debut poetry collection.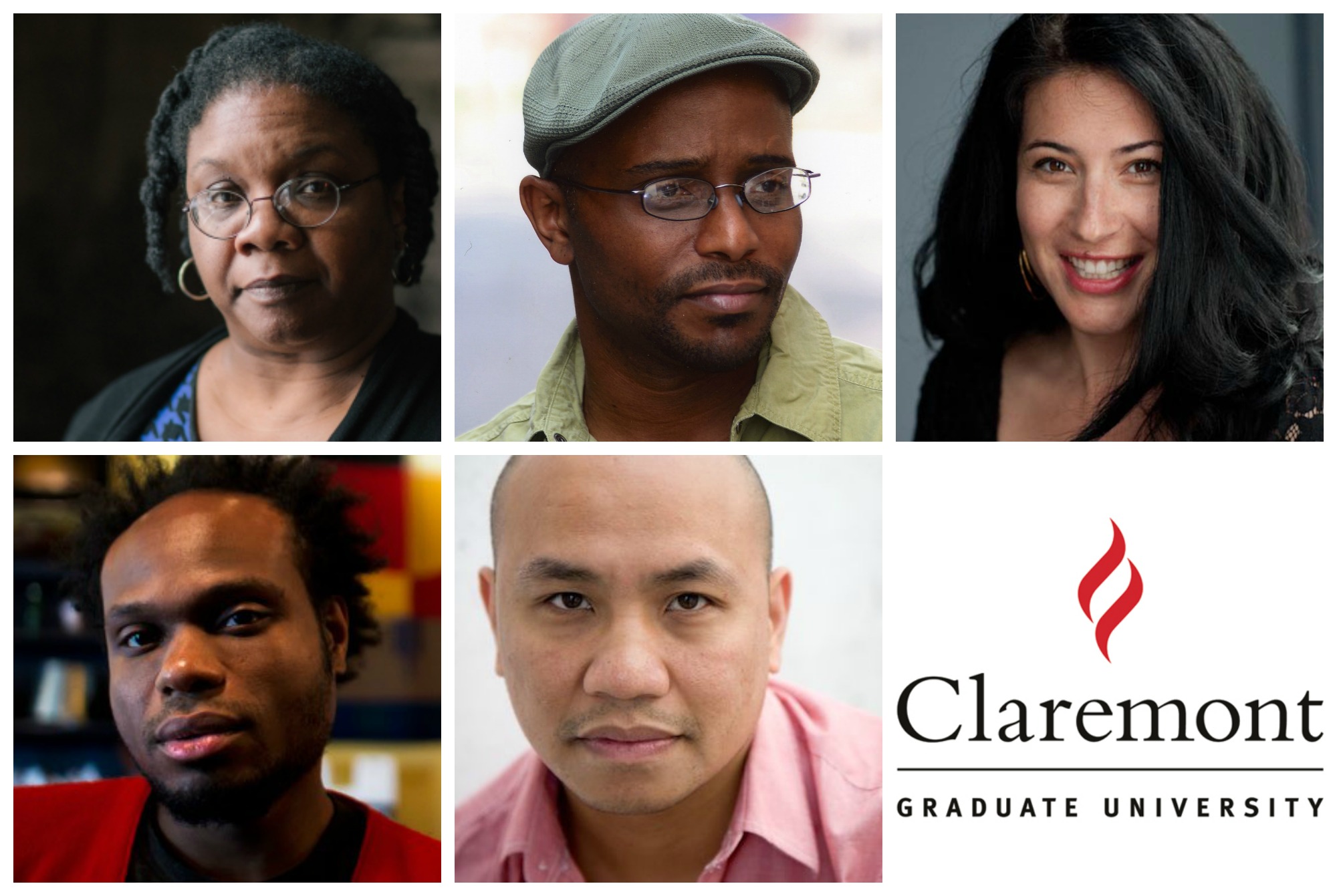 The finalists for the Kingsley Tufts Poetry Award are Vievee Francis for Forest Primeval (Northwestern University Press), Tyehimba Jess for Olio (Wave Books), Ada Limón for Bright Dead Things (Milkweed Editions), Jamaal May for The Big Book of Exit Strategies (Alice James Books), and Patrick Rosal for Brooklyn Antediluvian (Persea Books).
The finalists for the Kate Tufts Discovery Award are Derrick Austin for Trouble the Water (BOA Editions), Rickey Laurentiis for Boy With Thorn (University of Pittsburgh Press), Jordan Rice for Constellarium (Orison Books), Ocean Vuong for Night Sky With Exit Wounds (Copper Canyon Press), and Phillip B. Williams for Thief in the Interior (Alice James Books).
"Poetry has the power to remind us of what is truly significant, worthy, and lasting in our culture," said Lori Anne Ferrell, the director of the Tufts Poetry Awards. "This year marks the twenty-fifth anniversary of the Kingsley and Kate Tufts Poetry Awards at Claremont Graduate University, and once again we honor the careers of talented poets, both new and midcareer, who are finalists for these distinguished awards. Their voices—diverse, compassionate, challenging—represent America at its best."
The judges for both prizes are Don Share, Elena Karina Byrne, Terrance Hayes, Meghan O'Rourke, and Brian Kim Stefans. The winners will be announced in February and honored at a ceremony in April in Los Angeles.
Established in the early 1990s, the Tufts Poetry Awards honor the memory of Kingsley Tufts. Recent winners of the Kingsley Tufts Award include Ross Gay, Angie Estes, and Afaa Michael Weaver. Recent winners of the Kate Tufts Discovery Award include Danez Smith, Brandon Som, and Yona Harvey.
Photos (clockwise from top left): Francis, Jess, Limón, Rosal, May.