To submit a question for the next featured agent, e-mail agentadvice@pw.org or write to Editor, Poets & Writers Magazine, 90 Broad Street, Suite 2100, New York, NY 10004. Questions accepted for publication may be edited for clarity and length.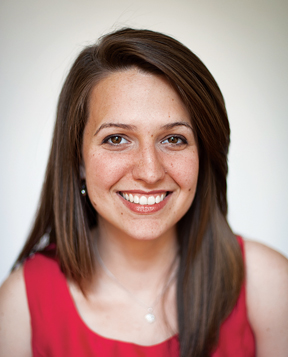 Areas of interest: Adult fiction (women's and suspense), young adult and middle grade fiction, narrative nonfiction, and science

Representative clients: Anna Banks, Lori Goldstein, Jessica Khoury, Sonya Rhodes, William Ritter, Josh Sundquist
Looking for: Query letter that introduces the project and the writer in equal parts
Preferred contact: E-mail lcarson@friedrichagency.com
Agency contact:
The Friedrich Agency
19 West 21st Street, Suite 201
New York, NY 10010
(212) 317-8810
www.friedrichagency.com
I have a book I think would make a good e-book—it's fiction but with lots of relevant (historical and political) links to videos, archival photos, cultural analysis. Is it a good idea to market this to agents and editors as a potential e-book? Or would that seem gimmicky? Also, would it make it seem less literary?
Monica from Soquel, California
An e-book original is, unfortunately, still perceived as a last resort for a book. Since, to my knowledge, e-book publishers operate on a no-advance payment structure (with higher royalties most of the time, to make up for that) pitching your project as a "good e-book" is like telling agents they might never make a dime on it. So, not an ideal foot to put forward! Instead, pitch the book based on all its general merit; then, in a separate paragraph, argue that your topic lends itself to unique opportunities for digital engagement in an e-book edition, which would be an asset to the overall publication if creatively constructed. Every print book is going to have an e-book edition as well, so this way your pitch sounds like there's a bonus aspect.
If you are young—under twenty—is it better to wait until an agent has said she will represent you before you tell her your age, or to tell her straight off?
Anonymous from Spokane, Washington
An interesting question. The prevailing reaction might be one that is prejudiced based on the sole issue of "experience," but I've seen so much breathtaking talent come from shockingly young writers—and it's kind of fun to raise eyebrows when I pitch them to an editor. That said, most agents will offer representation based on the manuscript itself, so if your age isn't in the query letter (and why should it be?) there wouldn't necessarily be another moment to bring it up. It all comes down to the question, How relevant is your personal experience to the book you are pitching?
Is it not expedient to send a sample of a novel-in-progress, to find out where interest might lie, rather than wait until you've got it all done, and then maybe spend the next five years sending out queries?
Richard Atwood from Wichita, Kansas
Since we agents have such heavy reading (and the lion's share of that reading is material we won't ultimately take on) you shouldn't go on a fishing expedition with a work-in-progress (unless it's nonfiction, where a proposal/sample can be enough to sell). Either way, you're going to finish your novel if you're committed to it, so my advice is to use submission energy wisely. Most agents won't offer to represent fiction without digesting the complete project, so you don't stand to gain much from reaching out prematurely.
Is there a market for just plain funny fiction? Or does it have to fit into a genre such as mystery or literary fiction?
Chris from Dodgeville, Wisconsin
Oh, there's a market—it's just so damn hard to crack. Nothing is as subjective as humor, hands down. Even if the acquiring editor thinks the project is funny, chances are that someone high up in sales or marketing disagrees. But I think the minute you start thinking that your writing "has to fit" certain parameters is the minute you lose an essential part of your voice.